FREE RCS REFRIGERATOR AND SIDE BURNER! (Click ''Fridge & Side Burner Offer'')
OR, 4 SECURITY CAMERAS INSTALLED FREE! (With qualifying project - Click ''Home Automation Special'')

The Homescape: Our Competitive Advantage
What is a "homescape?"
Outdoor living space is more than just patio covers. Houston, Texas homeowners will settle for no less!
It's also more than just custom outdoor kitchens. Houston wants perfection when it comes to designing outdoor space - and we deliver with our customized, detail-oriented outdoor design services!
Preview and edit covered outdoor kitchen designs via realistic 3D graphics and video tours!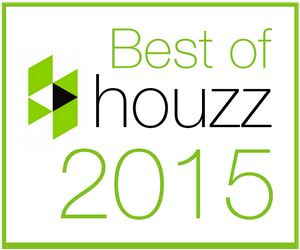 Do your covered outdoor kitchen plans include RCS grills or a built-in Big Green Egg? Houston loves multiple outdoor appliances and cookers - and we know how to integrate them into beautiful outdoor living space designs that look original to your home.
What about covered patios, Houston? We have a full portfolio of outdoor kitchen design ideas, too, and can add everything from wood-fired outdoor pizza ovens to outdoor heating systems to outdoor audio-visual areas.
This attention to detail shows in our long list of positive reviews for custom outdoor kitchens and other designs for outdoor living. Houston customers has given us so many good reviews that we earned a 2015 Best of Houzz Award for customer service!
As you can see, Outdoor Homescapes of Houston, Texas is able to design and build outdoor kitchens, patio covers and other Houston outdoor living spaces. And we're able to do it in many different custom styles, themes and architectures.
We're also able to integrate everything into our Houston outdoor living space designs – from outdoor heating systems to outdoor furniture to outdoor lighting and audio-visual systems. We do interior kitchen design, too!
Click on any image to make it larger: