Interior Design Services Houston,TX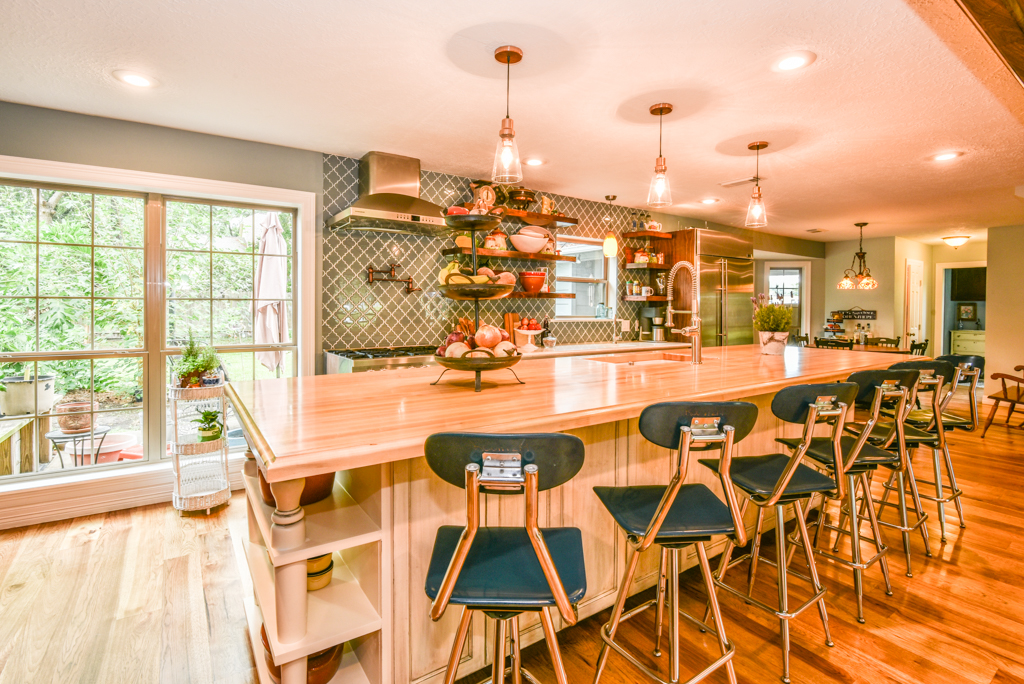 Looking for a collaborative, streamlined approach when it comes to interior design services in Houston? 
Homescapes of Houston has you covered. After all, our full-service, friendly team won the Best of Houzz award for customer service the past three years in a row!
So we get it. You're busy. And you don't want any surprises – just perfection. 
That's why we offer our tried-and-true Design Roadmap – the most efficient way to get exactly what you want for your investment!
Our 3D interior design renderings are second-to-none – so are our virtual video tours. The purpose of both is to let you preview and edit your project from every angle before construction. This is especially valuable for interior design and remodeling clients who know what they like but can't visualize it all together.
From Home,Kitchen or Bathroom Interior Design and Remodeling, here are the stops along our Interior Design Process: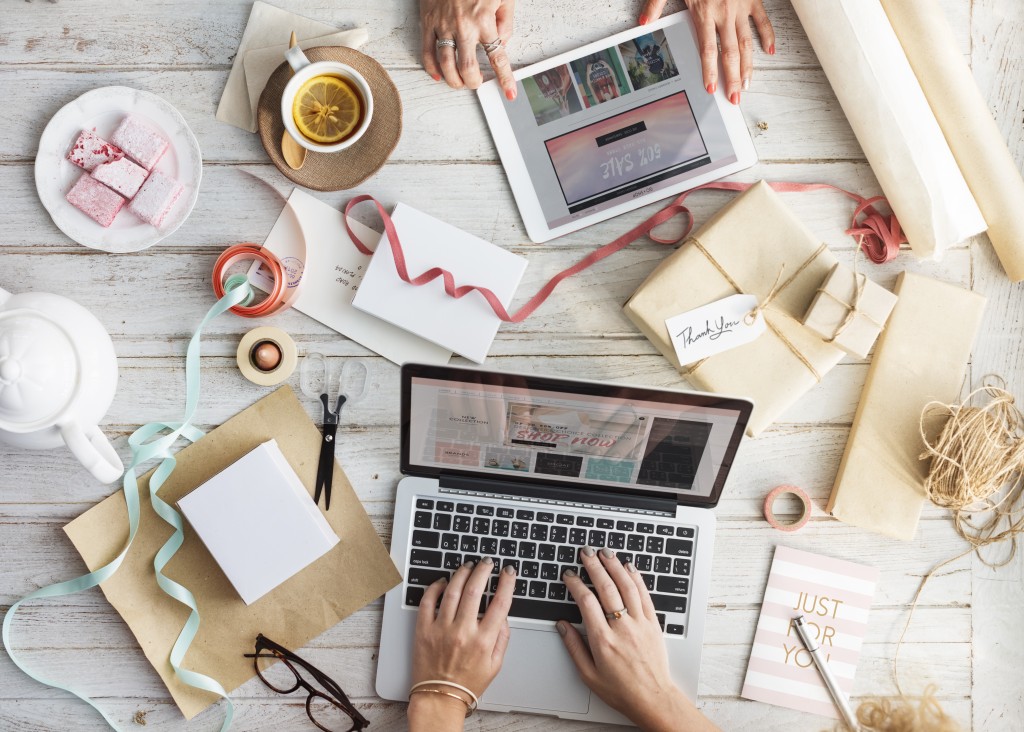 Interior Design Process
1. Get-Acquainted Meeting – Initial Consultation

Meet with client to discuss ideas, expectations, project plans, time frame and budget.
(1-2 hours with client)
2. Second Consultation
Discuss each design element's location, size, texture and color with client.
Elements can include: cabinets, flooring, wall location (can be moved), wall coverings/paint, countertops, appliances/electrical plumbing
Discuss client's experience and new ideas after viewing Homescapes of Houston's private online library and web links of interior design plans for kitchens, bathrooms, etc., as well as photos, natural stone samples, cultured stone samples, wall coverings, granite, flooring, etc.
(2 hours with client).
Here's the floorplan we did for the kitchen project above:
3. Development of  Interior Design
Graphical pictures – exact renderings of the new space with proposed elements and finishes.
Blueprints to scale – completed in graphics and to scale, plus customized space planning for interior furniture.
Materials list – Quantities such as linear feet and square feet are stated in line item form.
Quotation – Cost per component in line item form.
(8-10 hours in office)
4. Presentation of First Draft
Done within 10 days of second consultation; 5 days for existing rooms and 5 days for new design)
Client views 3D renderings, blueprint, materials list and quote.
Requests design changes
(1-2 hours with client)
3D Interior Design Rendering Before And After
BEFORE CLIENT CHANGES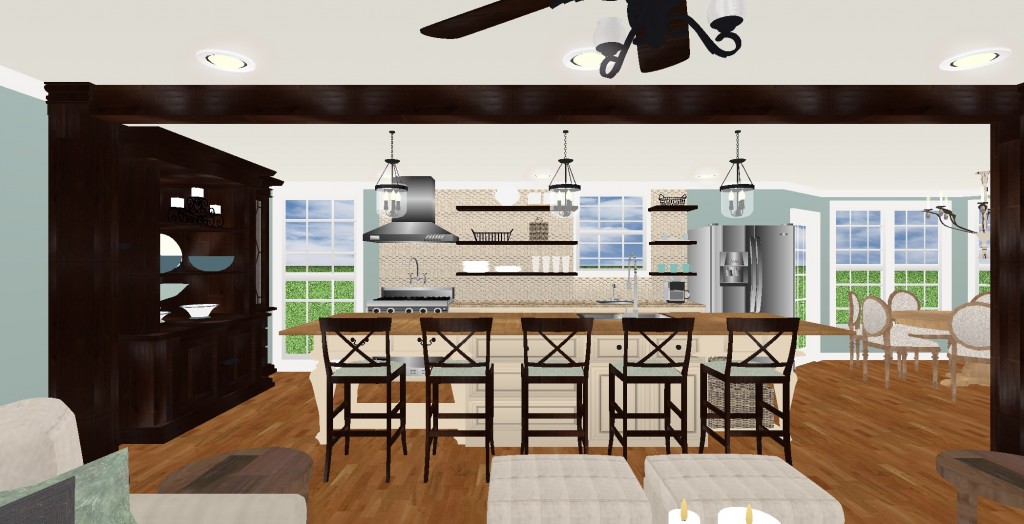 FINISHED PROJECT AFTER CLIENT CHANGES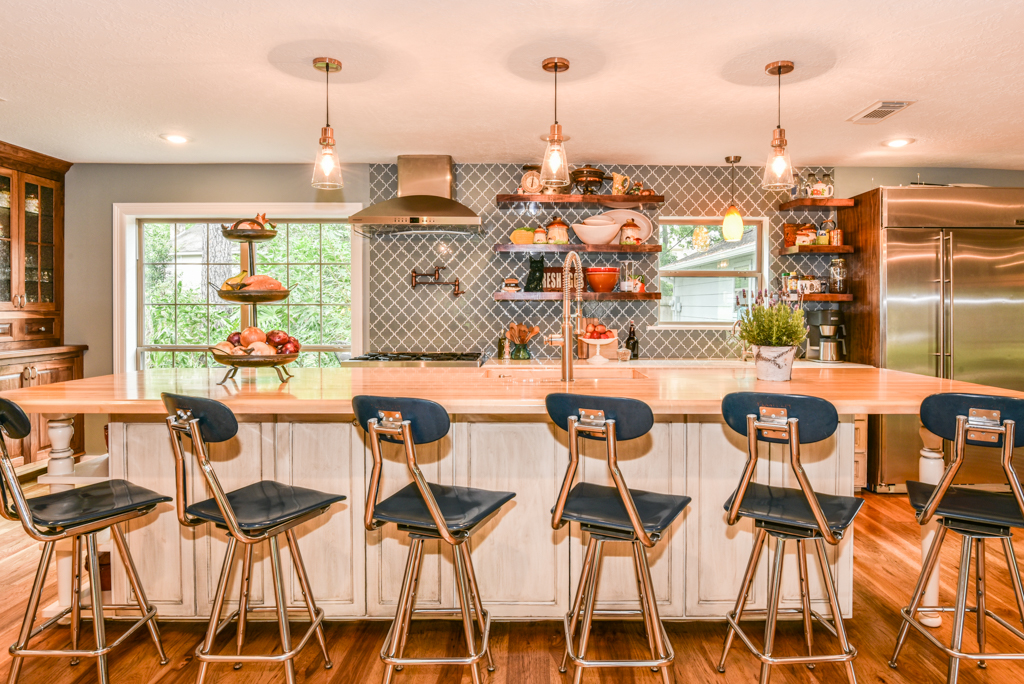 We didn't do a virtual video tour for this project, but here's one we did for another client:
5. Fine Tuning of Design
Changes made per client request.
(1-2 hours in office)
6. Presentation of Final Draft
Done within 3 days of first draft presentation.
Client views new 3D graphic renderings, blueprint, materials list and quote.
Discuss next steps and action items.
(1-2 hours with client)
7. Showroom visits
1-2 showroom visits per month per finish material (2 days)
Cabinets, granite, tile, flooring, appliances
Project Pricing
24 hours @ $95/hour = $1,995
$500 to $800 for CAD design (100 percent of fees credited to project build if completed by Homescapes of Houston)
Includes kitchen/all finishes/space planning
Add $300 living room/$250 bathroom/$200 bedroom