Retractable Patio Screens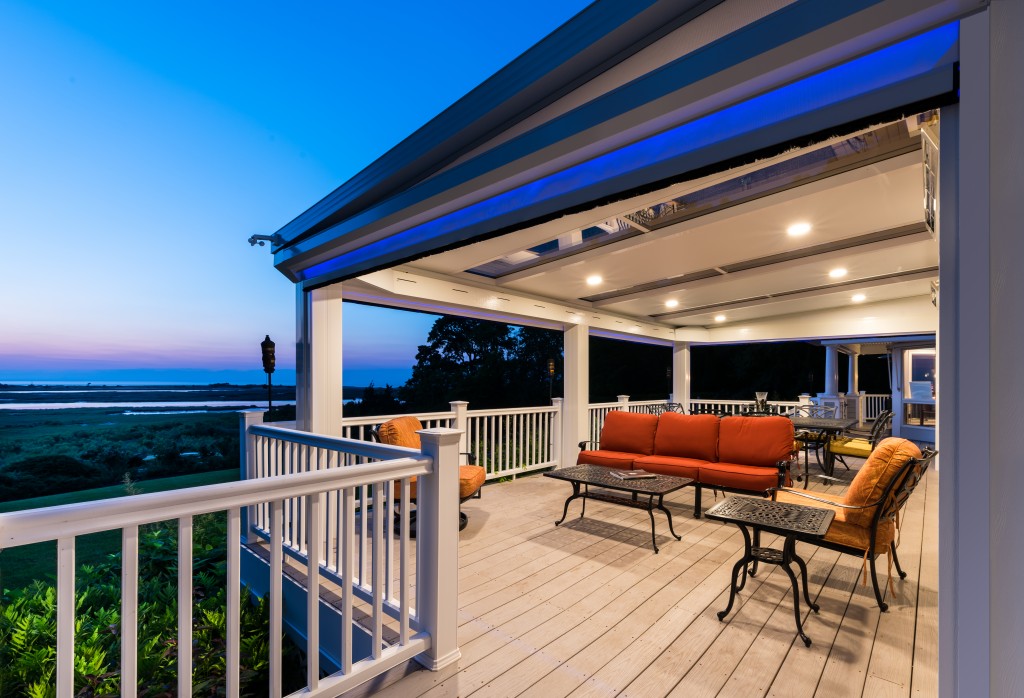 Retractable patio screens banish bugs, provide shade and enhance privacy without blocking your view – all at the touch of a button!
And Outdoor Homescapes of Houston offers the best custom retractable screens.
Your patio or porch can quickly become an inviting outdoor space with these motorized screens. Simply lower them with a remote control for instant insect or solar protection. Or, easily retract them when you're ready for them to disappear!
Custom-made to fit your outdoor space, these retractable screens either mount to an existing structure or can be easily recessed during the construction phase.
Choose from a variety of insect or solar mesh screens, standard or custom-matched colors and optional sun and wind sensors for retracting screens in response to weather conditions.
Want your own retractable patio screens or simply want to learn more? Contact us!
Retractable Patio Screens Gallery
Here's an image gallery of these beautiful screens (click on any image to make it larger):