Outdoor Heating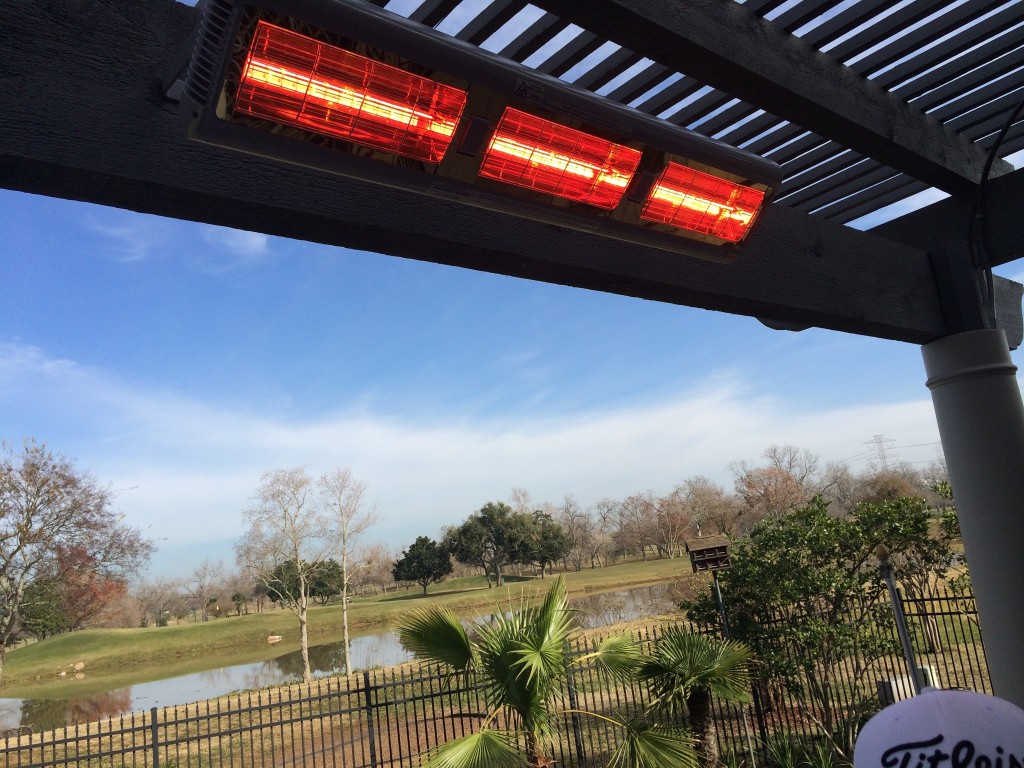 In Houston, outdoor heating systems have become a red-hot trend the past few years, as people increasingly cook and entertain year round.
Outdoor heating options offered by Outdoor Homescapes of Houston include high-quality outdoor heating systems, fireplaces and firepits. Each have their benefits and drawbacks in Houston outdoor living spaces.
Here's a look at the options we offer, along with images of each from our projects.
See something you like? Contact us today about our outdoor heating specials!  
Outdoor Heating Systems
Outdoor heating systems offered at super-low prices at home improvement stores have their challenges.
First of all, cheap portable propane patio heaters fail to project heat very far. Then there's the ignition buttons that never quite ignite – or the fact that they wear out in a few years – or the inconvenience of constantly refilling the fuel. Portable patio heaters also get in the way and are a pain to lug in and out every season (isn't it fun debugging them after a season of storage?)
That's where we come in, with professional outdoor space planning and high-quality outdoor heaters like the Solaira quartz infrared units shown above. We permanently install these systems where they're out of your way, and safely hook them up to gas or electric. That way, they'll always be there when you need them. And when you don't – you won't even notice them.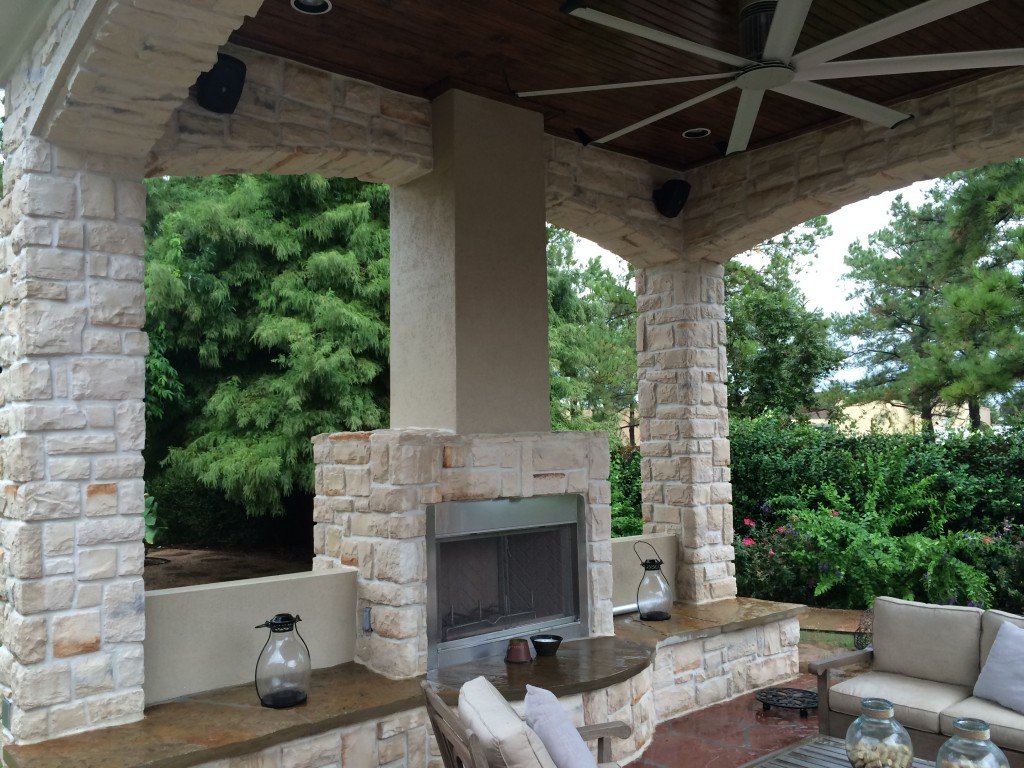 Outdoor Fireplaces
There's something about fireplaces that never goes out of style – the charm, the ambiance, the sound of a crackling fire.
Of course, it's also all about the warmth – especially during the fall and winter on Houston patios. Gas or wood, we can make it happen
Let us design you something amazing, in a style and materials that blend with your home. You can always preview it from every angel, with our 3D outdoor design renderings and virtual video tours.
You can also check out our outdoor fireplaces on Houzz.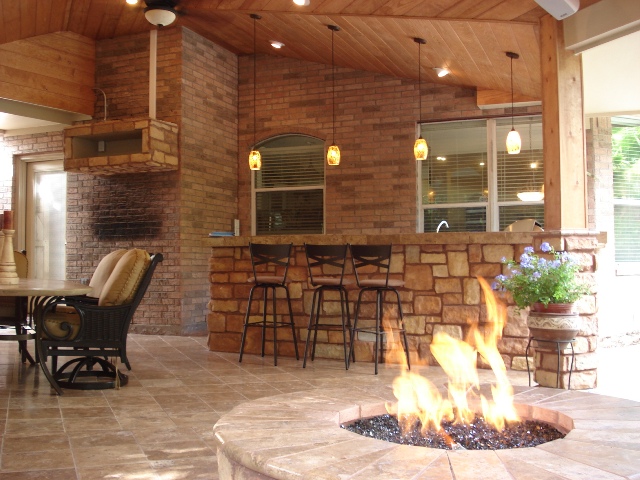 Fire pits
When it comes to outdoor heating, fire pits have exploded in popularity the past few years. Maybe it's the fact that they're natural conversation areas, or that they help extend the day – or season – with less of an investment of time and money than fireplaces.
Whatever the reason, our fire pits are beautiful – custom-built into your patio, outdoor kitchen or other outdoor living space in the highest-quality materials. Again, since we're professional outdoor designers, we put our outdoor space planning to work integrating your fire pit into your design in a way that optimizes your space and maintains good traffic flow. This is another area where our 3D outdoor design renderings and virtual video tours can help you preview and revise the project.