Large Covered Patio in Houston Offers Permanently Heated, Waterproof Gathering Space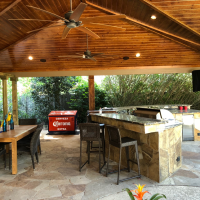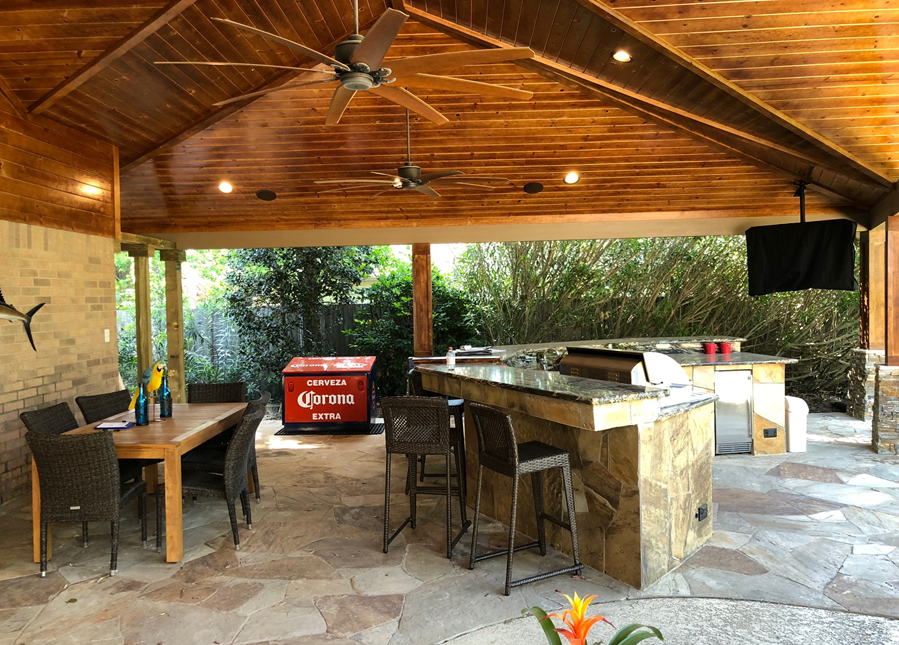 This expansive covered patio in Houston is our latest masterpiece – offering a warm, dry, beautiful gathering space for friends and family!
The clients, Tim and Julie Burke of Spring, TX wanted something more waterproof than the gazebo where they often entertained.
Here's a before picture, showing the gazebo:
The Burkes asked for a large, shingled roof extension that blended seamlessly with the existing house.
We gave them an 800-square-foot covered patio. In Houston, that's even considered Texas-sized!
The gabled roof features a gorgeous tongue-and-groove wooden ceiling, with a hip roof on one one side coverjng the existing outdoor kitchen and the outdoor bathroom the Burkes want to build themselves. On the other side is a sloped roof creating a breezeway and covered sitting area.
We also installed the best permanent outdoor heating system we could find – Solaira quartz infrared heating units. Able to throw more heat further and more evenly than portable units, these electric-powered heaters can be installed up and out of sight. You don't have to lug them around, refuel them with propane and worry about storing them. When you need them, all you need to do is a push a button.
When heat strikes, however – as it does for any covered patio in Houston – the Burkes can cool off with two industrial-sized outdoor ceiling fans.
Two TVs were also added to the existing outdoor kitchen. The Burkes started enjoying those right away, using them to watch the NCAA Final Four basketball championship with their family.
We also built an addition onto the outdoor kitchen island that houses an ice maker and extra seating. We also replaced the countertops with new granite.
Here are some of the 3D design renderings: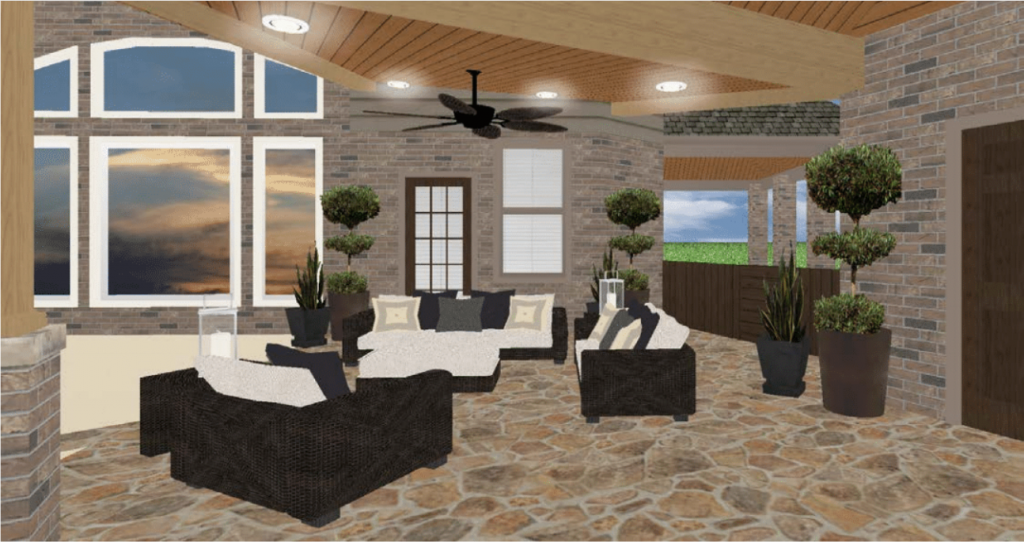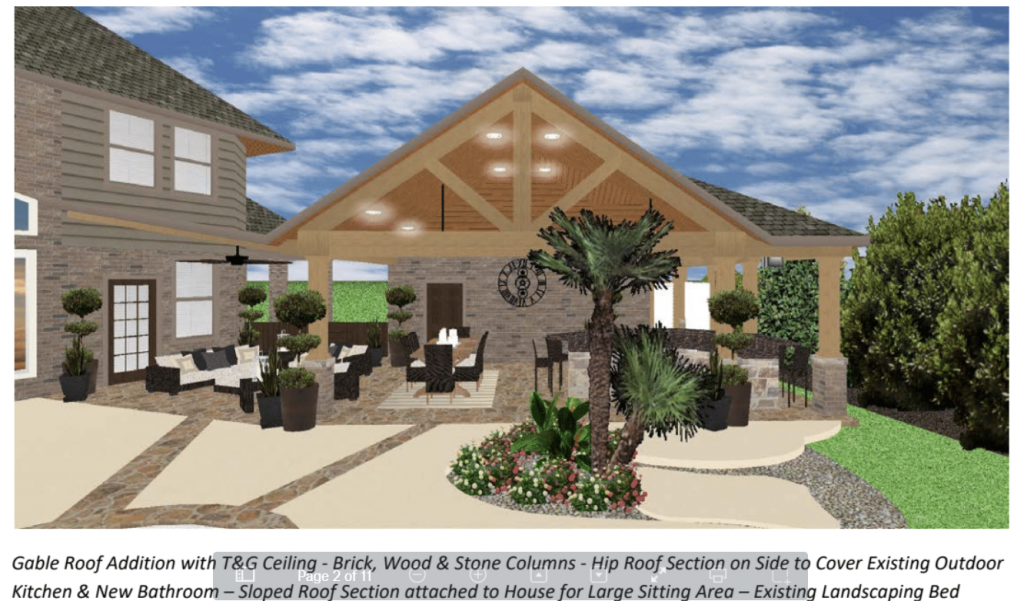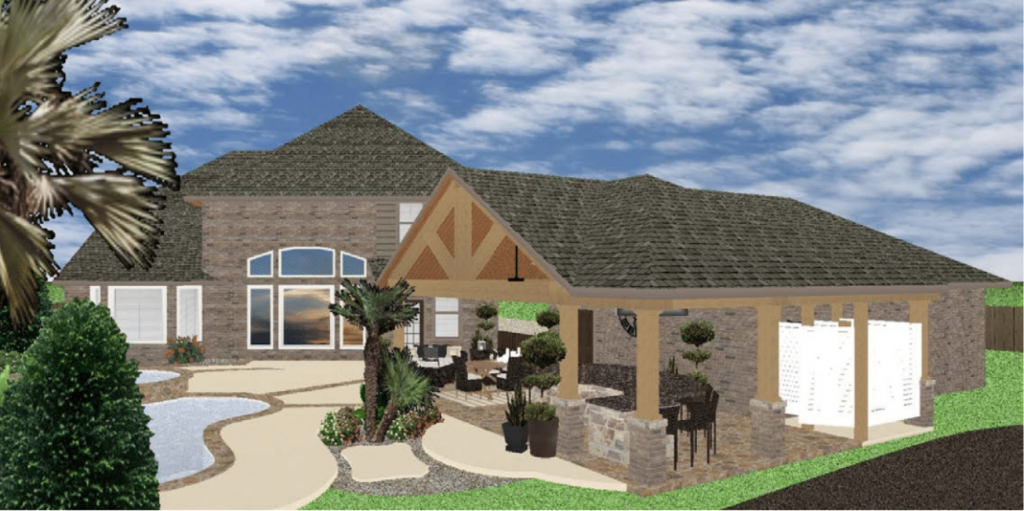 And here are some more shots of the finished project: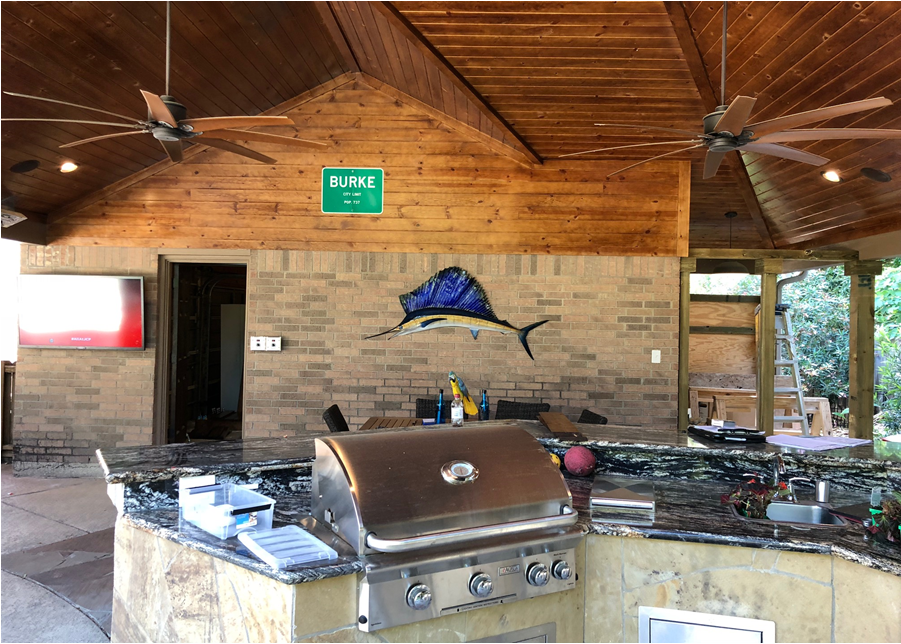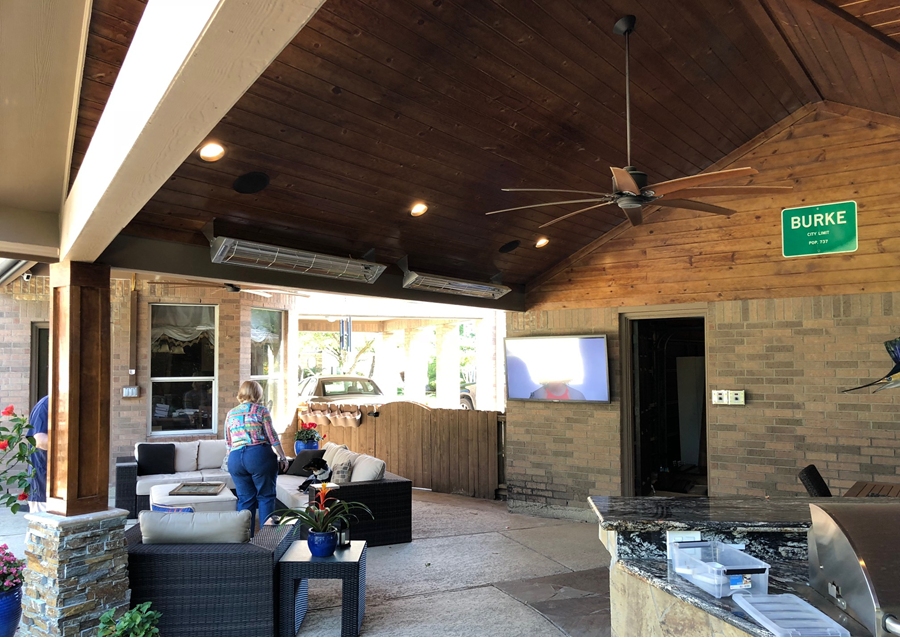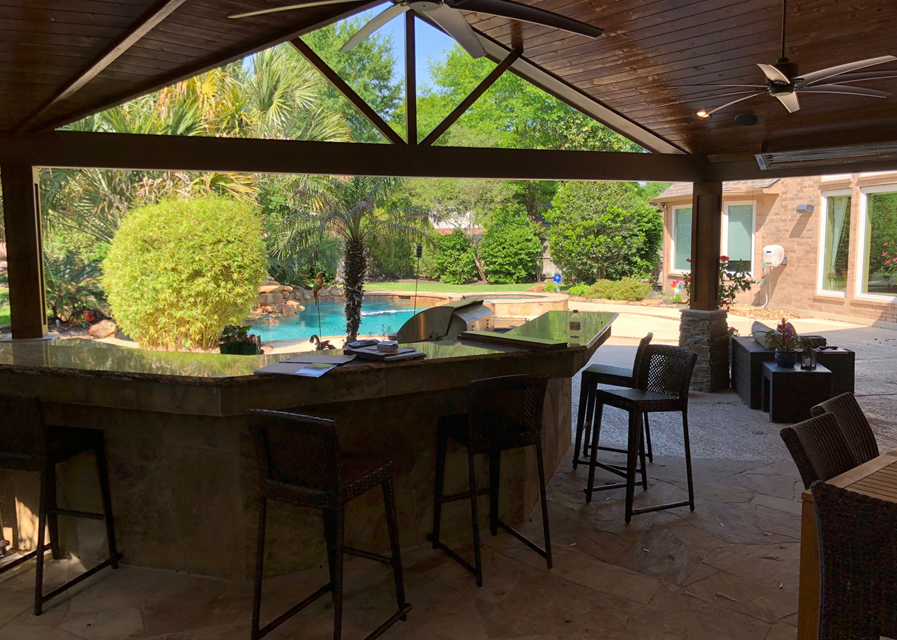 Very few times do you actually get the service you expect," reads the Houzz review of this covered patio by the clients, Tim and Julie Burke. "But in this case, it went further than we had ever previously experienced."
The computer drawings, they add, really helped them and the homeowners' association visualize how the project would look when final and all that would be involved: "They really listened to what we needed and so far, it has surpassed our expectations."
They also appreciated the constant communication, quality workmanship, last-minute accommodations and tidying up at the end of the day.
"Overall, this has been a great experience, and we love our outdoor space!"