Posts Tagged 'patio'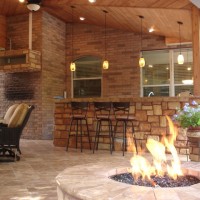 In our outdoor designs contest, the bar/fire pit area is winning by more than 2 t0 1 over the TV/fireplace room!
The Wishpond vote contest, which started Feb. 11 and ends March 11, asks those living in the Houston area to choose their favorite image of the two outdoor designs below: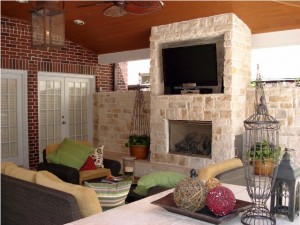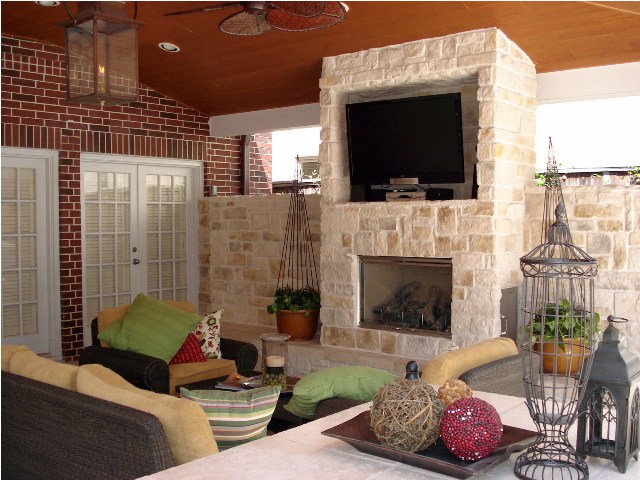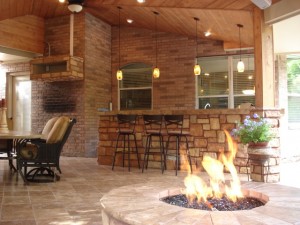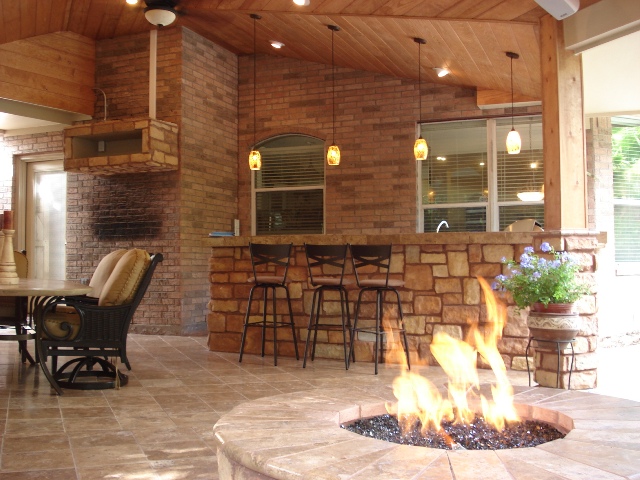 Those who vote have the chance to win $1,995 in outdoor design services. The contest has 14 participants so far – 10 of them voting for the bar/fire pit area and four voting for the TV/fireplace room.
The bar/fire pit area is perfect for having a cocktail at the bar or sharing a bottle of wine with friends in the seating area around the fire. The TV/fireplace room is great for watching the game in front of the fire in winter or movies with the kids during a summer pool party.
The $1,995 outdoor designs package includes two hours of in-home consultation, three hours of software drawings, plans for a landscape, outdoor kitchen, covered patio or one of out other outdoor designs and a 3D graphic with a scale drawing.
Enter now to win!