Interior Design And Remodeling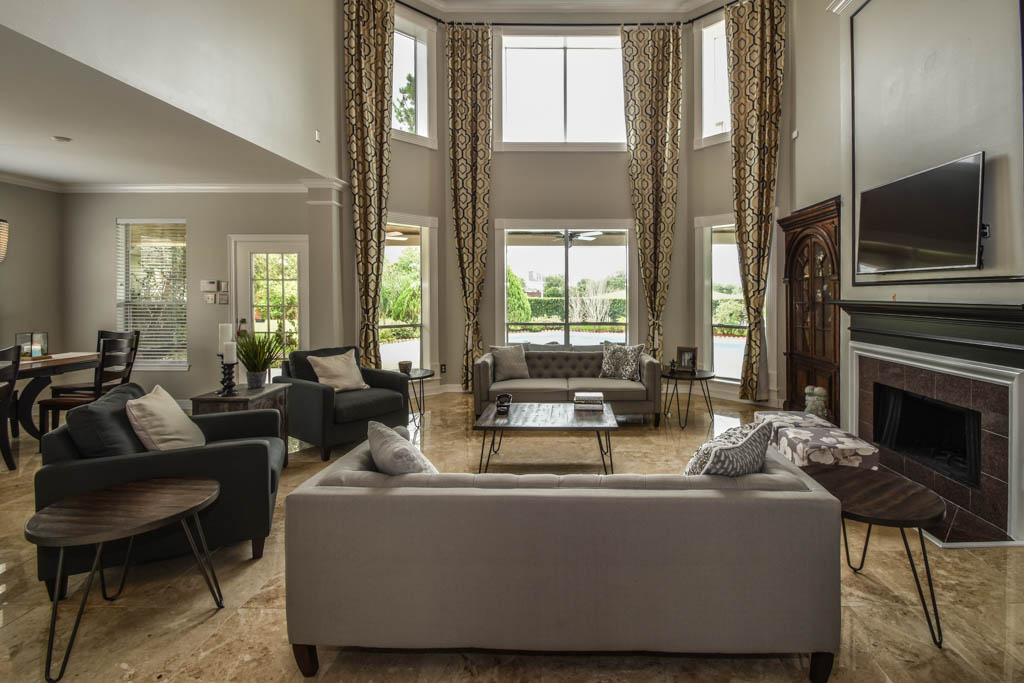 Live in Houston and need interior design or remodeling? Outdoor Homescapes of Houston does interiors, too!
Our interior design team gives you exactly what you want in terms of looks and function, thanks to our full-service construction and interior design team!
The photo above is from a gorgeous Mid-Century Modern redesign we did in Pearland.
The images below are from two other recent interior design projects: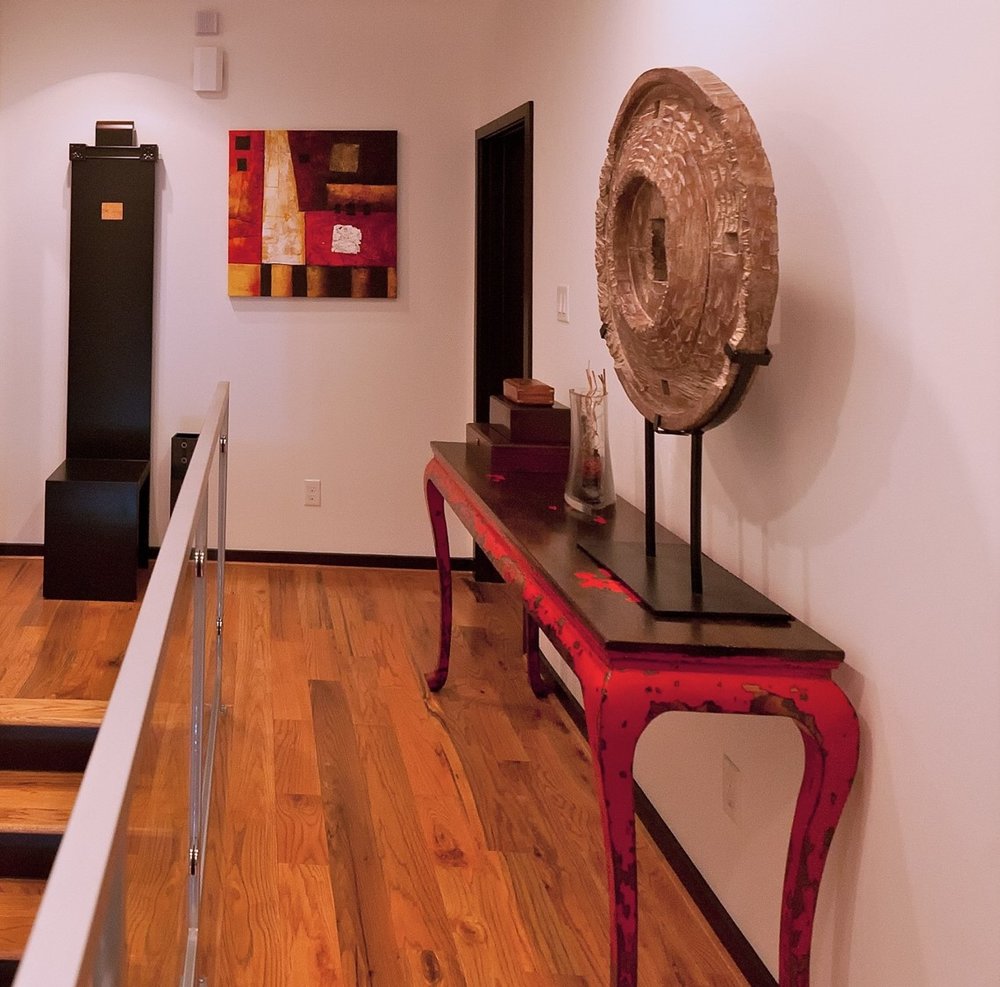 Let our pros guide you through your kitchen or bathroom remodel or whole-house redesign, from space planning and materials to finishes and furniture. Then, feel free to tweak your design after previewing it from every angle with 3D graphic renderings and video tours!
KITCHEN REMODELING
Clients LOVE our kitchen remodels! And that's because we put THEM in the driver's seat!
Yes, we have on-staff professional interior designers to guide you, help you shop and coordinate everything – but only as much as you want us to!
Here's a "before" and "after' picture of one of our kitchen remodeling projects. We think you'll agree - the difference is remarkable!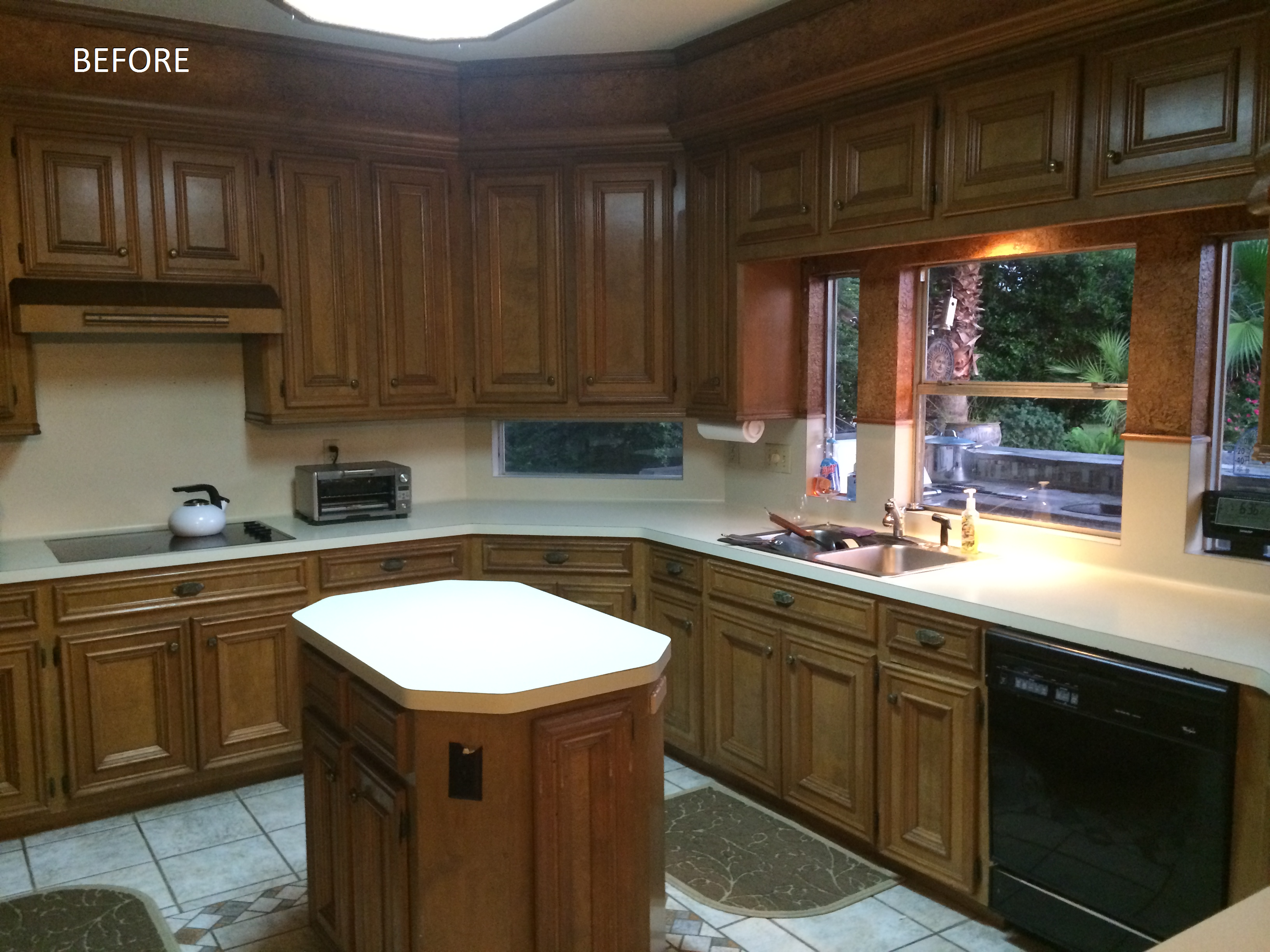 BATHROOM UPDATES 
When it comes to bathroom remodeling, our in-house interior designers know the latest styles, materials and trends.
Here's a before-and-after of one of a classic, elegant bathroom remodel:
BEFORE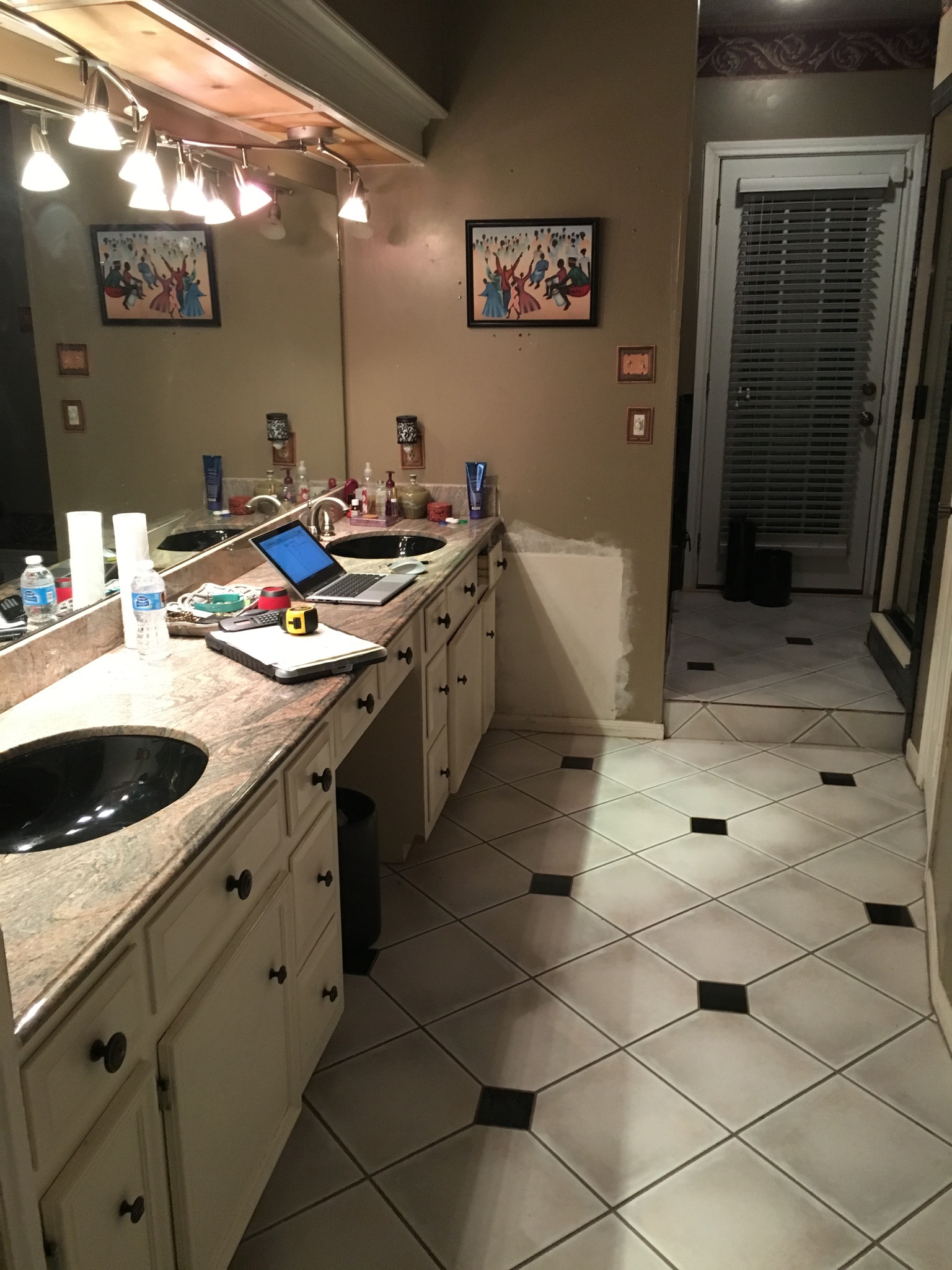 AFTER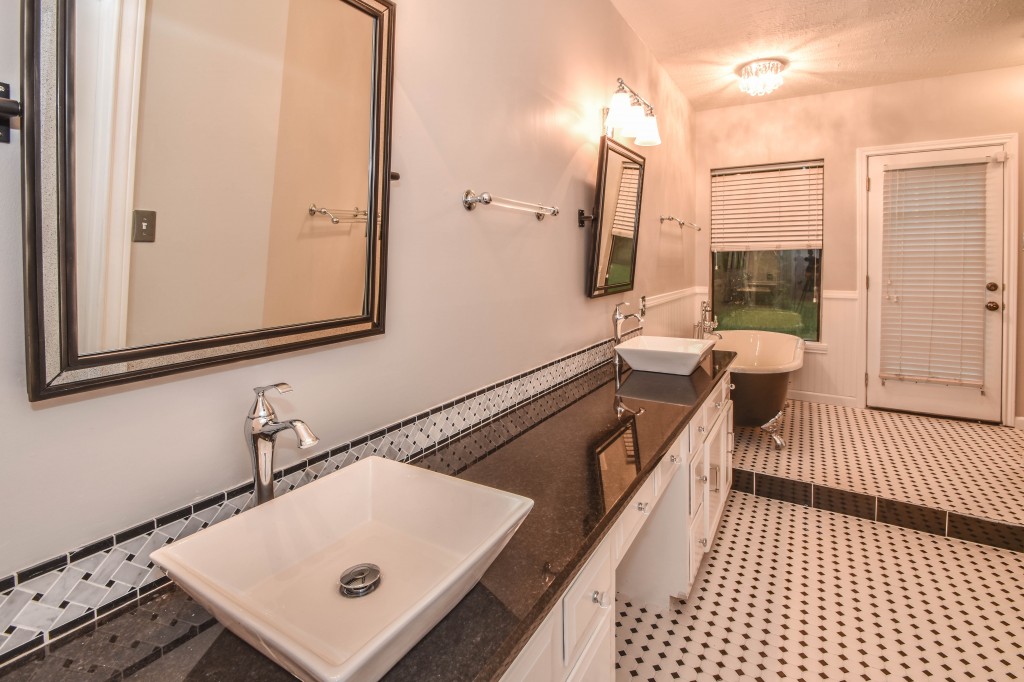 Here are some before-and-after shots of another of our bath remodels – a challenging, small space updated and made to look larger with crisp, white, classic hex and subway tiles: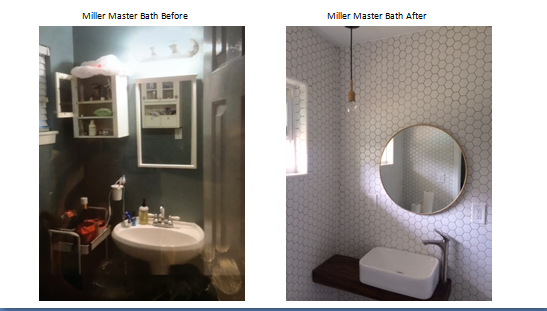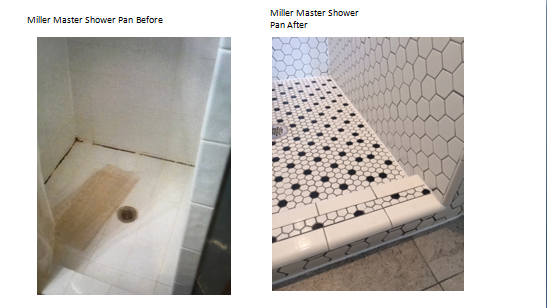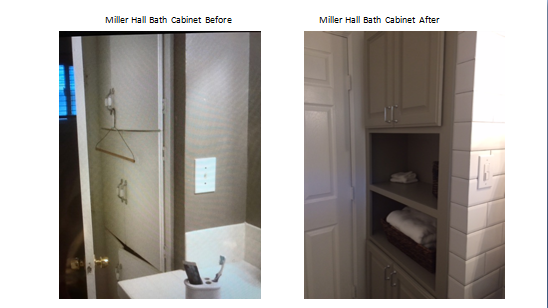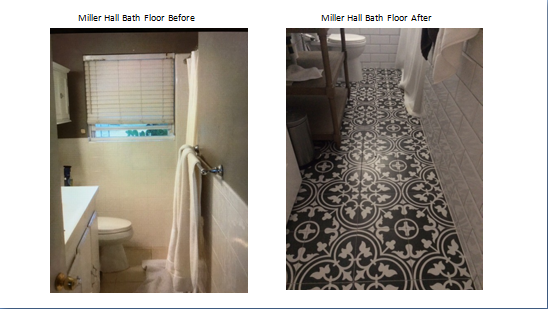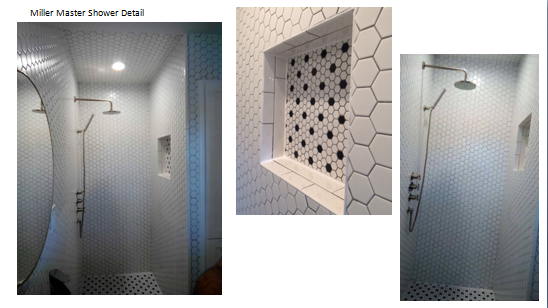 And here are some "before" and "after" images of a bathroom-for-one we transformed into a gorgeous en suite bath.
This Houston bathroom remodeling project required an addition to the house with a new spa-style shower, walk-in closet, dressing suite and double vanity.
BEFORE (vanity)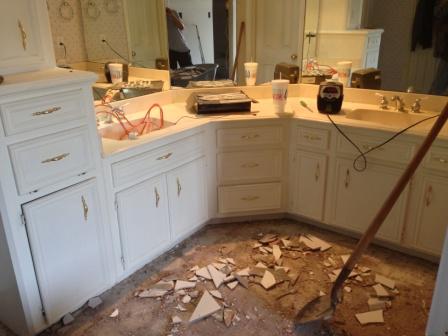 AFTER (vanity)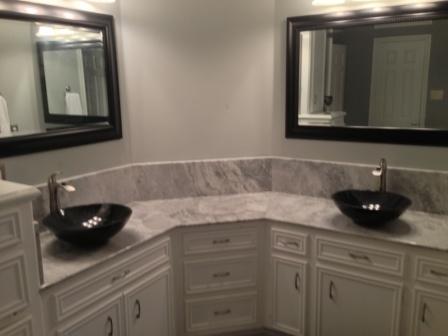 BEFORE (view from back yard)
AFTER (view from back yard)