Interior Design And Remodeling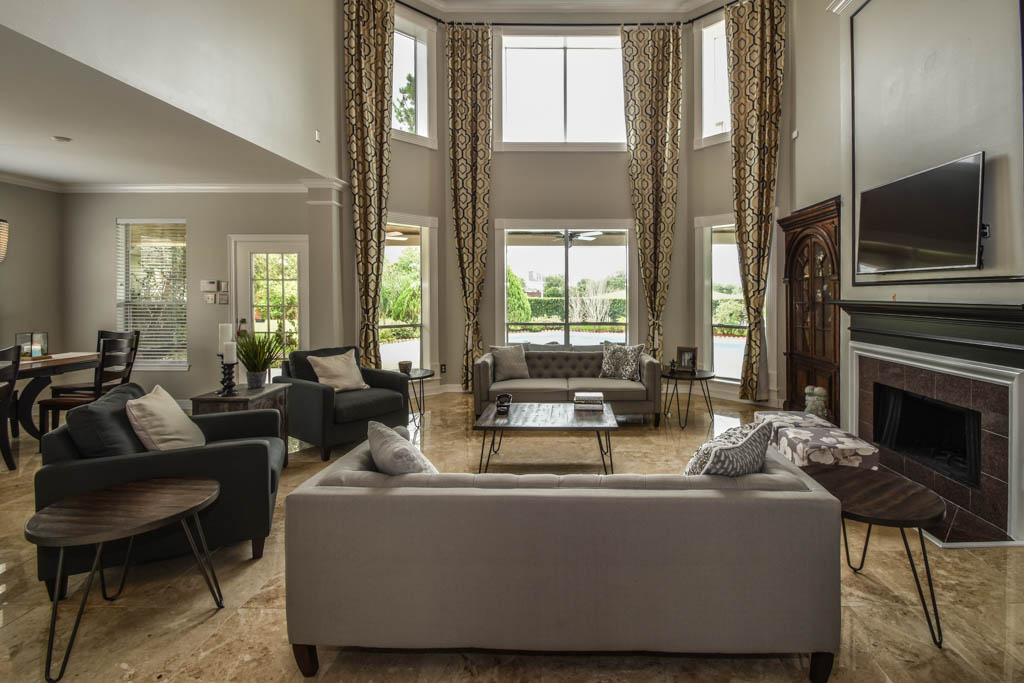 Need interior design and remodeling in Houston?
Our interior design team gives you exactly what you want in terms of looks and function, from space planning and layout to finishes and furniture.
Once you've created a design board of ideas, we'll create a 3D graphic rendering or virtual, "fly-through" video tour of the new space, so you can to preview – and edit – it from every angle.
For instance, in the bathroom remodel we did below, the client decided to change the chandelier to a flush-mount ceiling fixture, the bathtub interior to white, and the floor to more of a classic hex tile with a black border.
Only when you're truly happy will our team of 20 experienced craftsmen start construction, quickly and beautifully making your plans come to life!
We know you'll love the results – because they're all you!
The photo above is from a gorgeous Mid-Century redesign we did in Pearland, TX.
If you're specifically thinking of updating your kitchen, visit our "Kitchen Remodeling page. Need a new bathroom? Check out our "Bathroom Remodeling" page. Or, if  you need a home addition, outdoor kitchen or covered patio, take a look at our "Outdoor Living" page!
Also feel free to check out the photo galleries at the bottom of this page for more of our interior design and remodeling work!
Interior Design and Remodeling – SAMPLES
SAMPLE 1 – BATHROOM REMODEL
BEFORE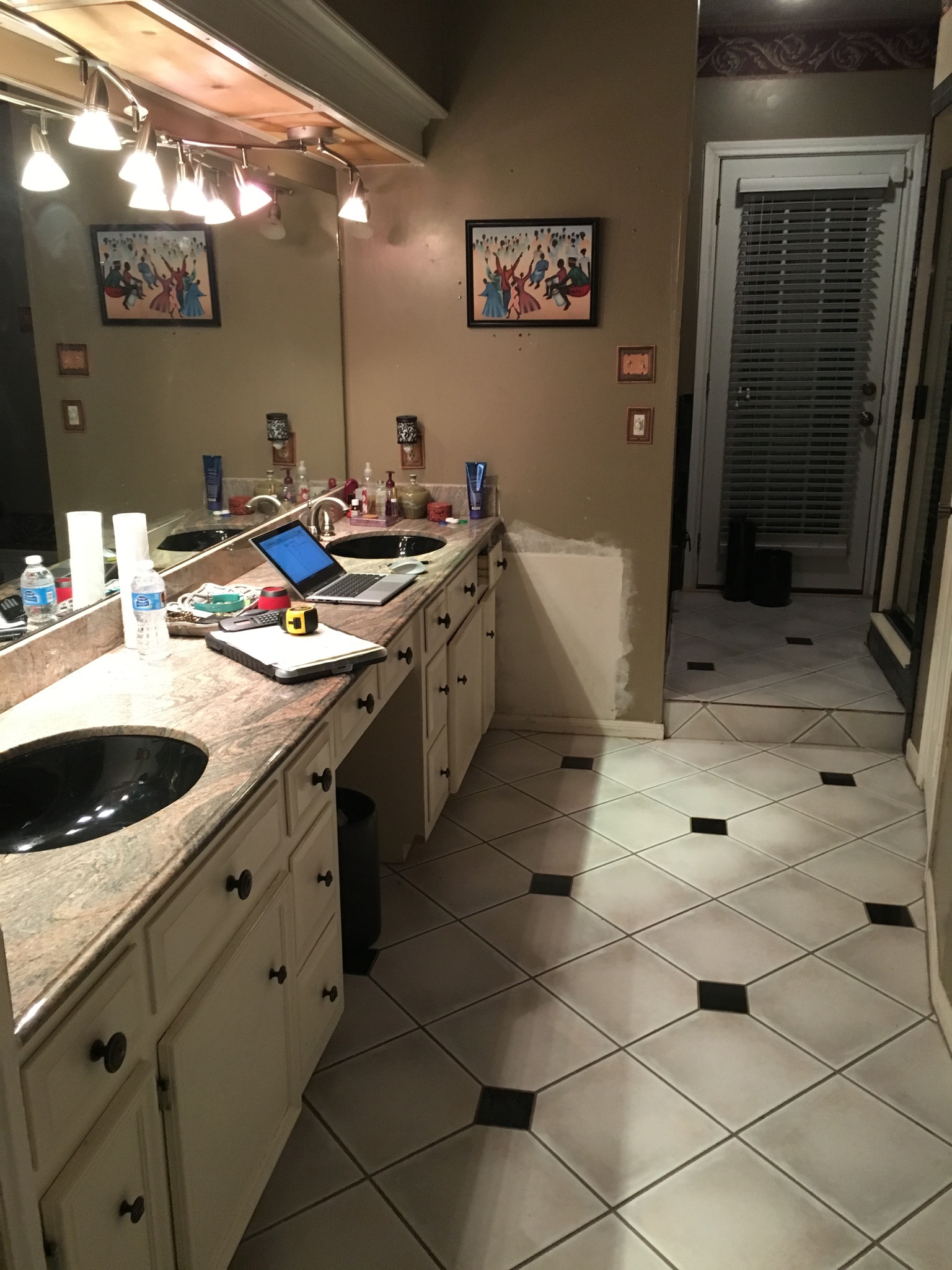 3D DESIGN RENDERING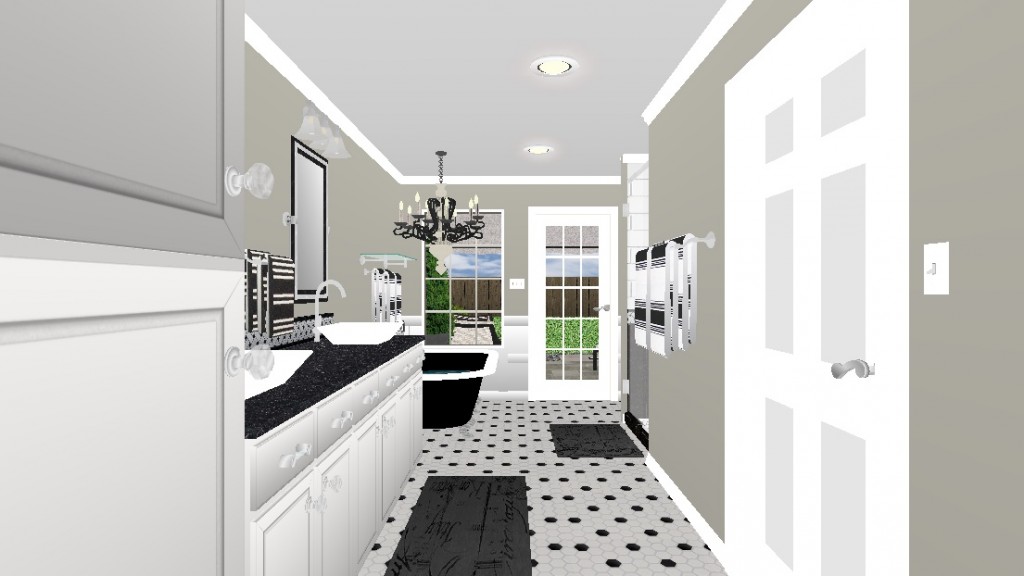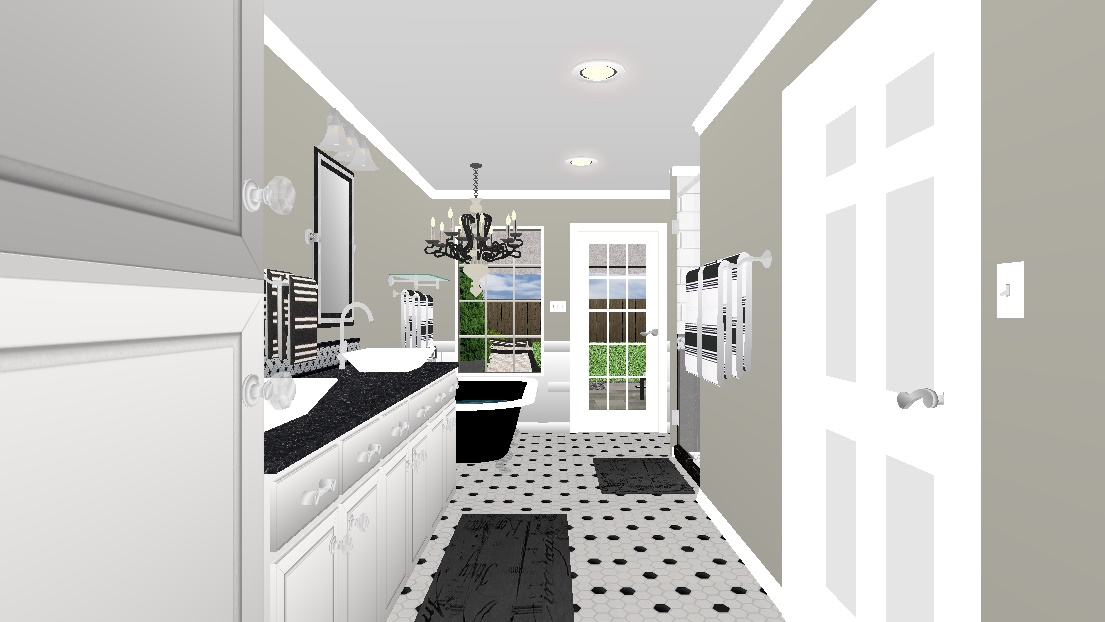 AFTER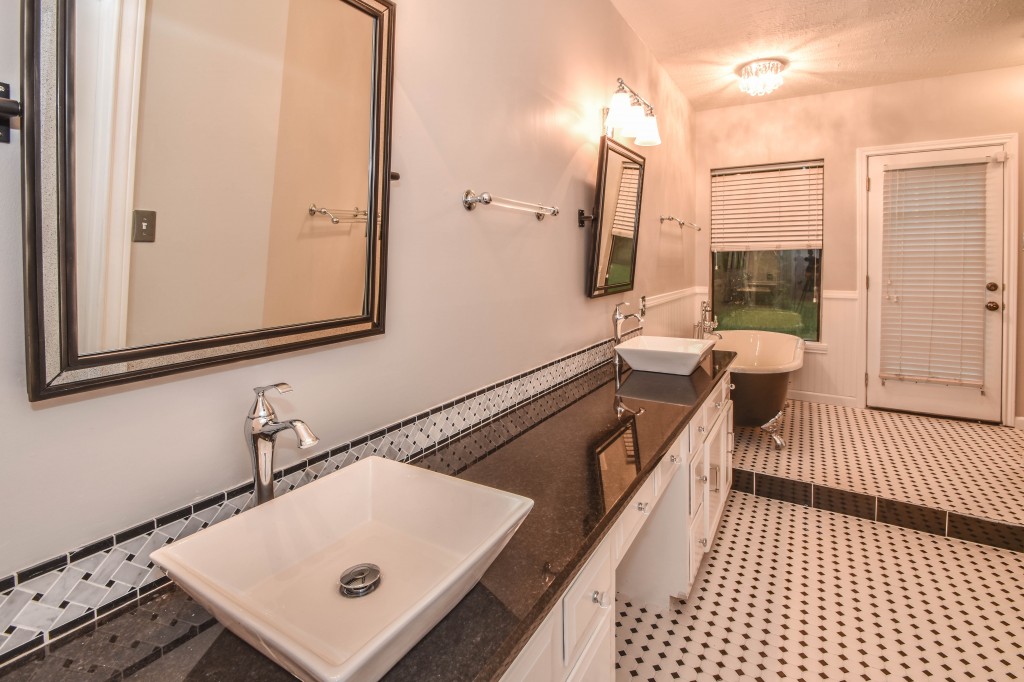 SAMPLE 2 – KITCHEN REDESIGN UPDATE
 3D DESIGN RENDERING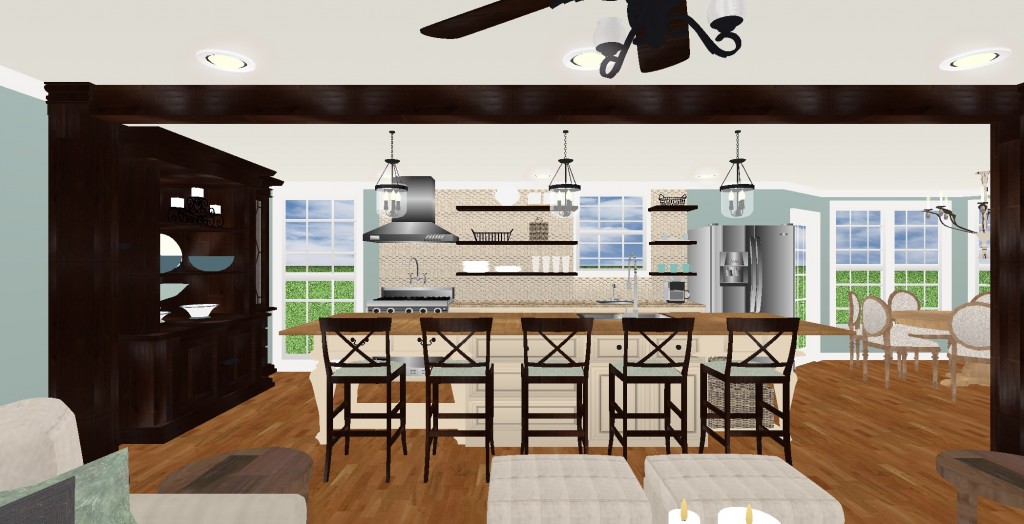 FINISHED Kitchen Remodeling PROJECT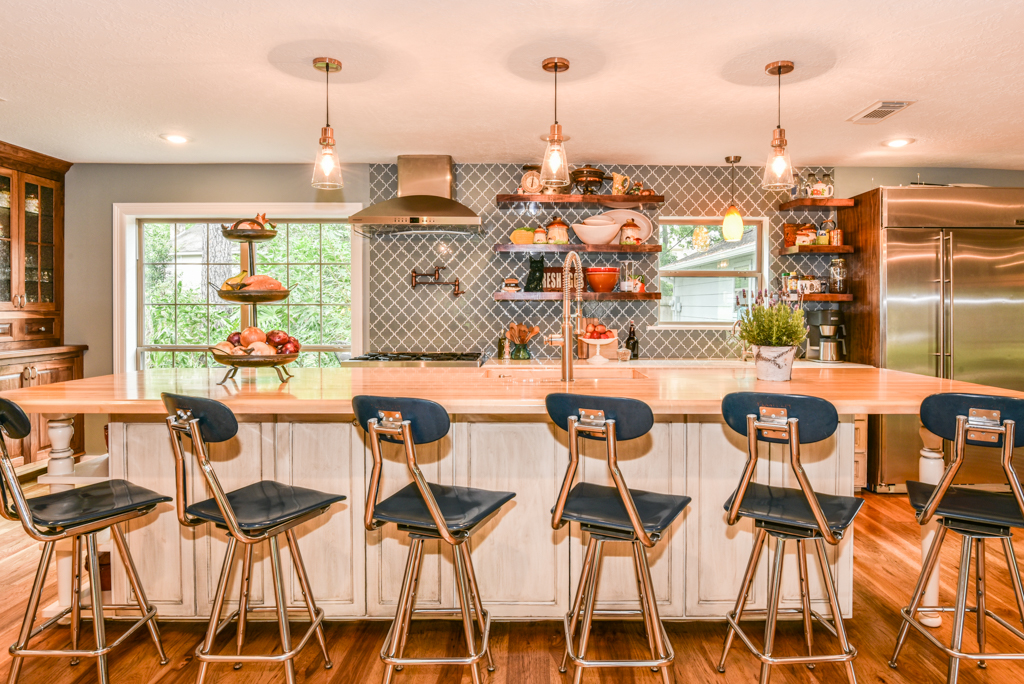 Interior Design GALLERY
 Ready to get started on your own interior design or remodeling project? Just contact us!