Bathroom Remodeling

Our Houston bathroom remodeling work is award-winning and full-service, from aesthetic updates for a guest or second bathroom to reconfiguring space to create a master bathroom suite.
We bring years of remodeling experience to every Houston bathroom remodel we take on. And our professionals are always on time and on budget!
The shot above is of one of our projects, in which we transformed an outdated bachelor pad bathroom into a beautiful bathroom suite for two.
BEFORE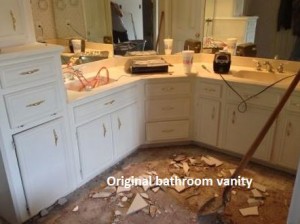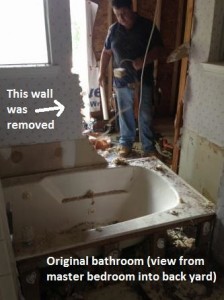 AND AFTER!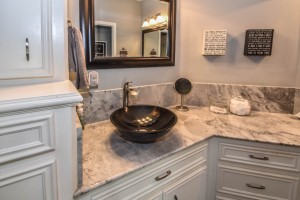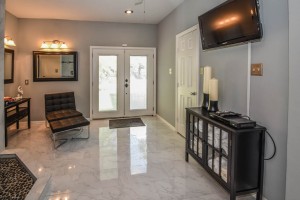 Get more photos and details of this Houston en suite bathroom project on our blog!
And here's a before-and-after shot of one of our other Houston bathroom remodels. Check out the gallery of photos for this project at the bottom of this page (click each image to make it larger), or read about it on our blog.
We start the bathroom redesign process by zeroing in on exactly what you want – having you review our extensive library of bathroom styles, building materials, finishes and cabinetry
We can also start collaborating via Houzz ideabooks. Simply browse through bathroom projects you like and put them in our shared Ideabook along with any comments!  You can even use the Houzz "Sketch" feature, in which you can play around with bathroom remodeling products from Houzz's online store and see how they'll look in your new space.
Once we put together a design board of all the elements you've chosen, our graphic design team will then create a 3D graphic rendering or virtual video tour of your project. That way, you can preview – and edit – the space before it's even built! No surprises – just perfection!
Ready to go ahead and schedule a consultation? Contact us!