Outdoor Living Design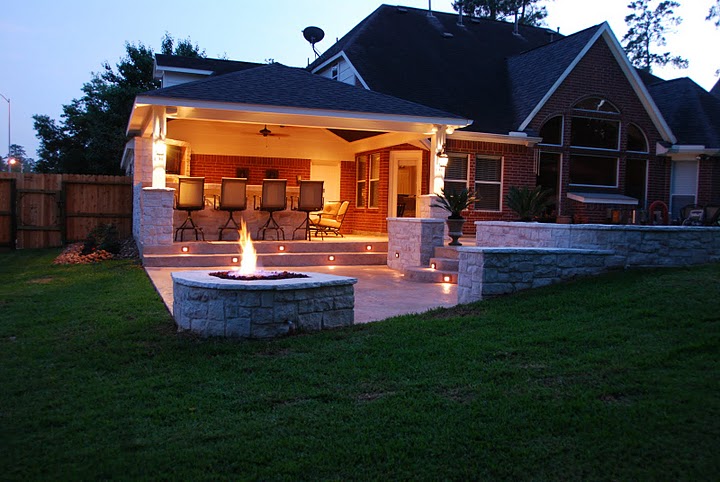 As a premier provider of outdoor living design in Houston, we've been producing beautiful outdoor kitchens, covered patios, outdoor entertaining spaces and more for 13 years!
Just check out all our positive reviews and testimonials!
Our outdoor living space design specialties in Houston, TX include: outdoor plans and designs, custom outdoor kitchens, outdoor kitchen design, small spaces outdoor design, designer stamped concrete, outdoor fireplaces and fire pits, arbors, roof and porch extensions, outdoor lighting systems, space planning, professional design, water features and natural stone features.
At Outdoor Homescapes of Houston, we also offer high-end, 3D software that allows you to see your outdoor designs and backyard ideas before they're built. Our 3D design renderings and video tours, for instance, allow you to see your outdoor design project from every angle before it's built!
Play around with colors, textures and finishes, change the layout and tweak the design as much as you'd like. How's that for low risk and high satisfaction?
If you're interested in learning more about our collaborative design process, please visit our "Outdoor Living Design Services" page.
Want an outdoor kitchen? Check out our "Outdoor Kitchens" page.
Or perhaps you'd like a covered patio? Visit our "Patios" page.
You can also set up a design consultation via our online contact form.