About Us

Homescapes of Houston provides more than interior design, remodeling and outdoor living spaces. We offer a collaborative experience in which you are always in the driver's seat!
A big part of this is our state-of-the-art 3D design renderings and virtual video tours. They allow you to see  your finished project before it's even built, from all angles. So there are no surprises -n just perfection!
Add to this more than a decade of renovation, construction, designing and building – with more than 800 projects under our belt in the Houston area.
And don't forget that we've won the Best of Houzz award for customer service every year since 2015. The award is based on the number of positive reviews a local contractor gets in a year. Feel free to read our 40-plus positive reviews on Houzz!
Homescapes of Houston is known throughout the area for its ability to give homeowners exactly what they want.
Kitchen and bath design? You got it.
Outdoor living spaces like covered patios and outdoor kitchens? Absolutely!
What about master bath suites, new closets and stores and knocking down or moving walls to open up your floor plan?
Whatever you want – we make sure it looks and functions to your exact specifications.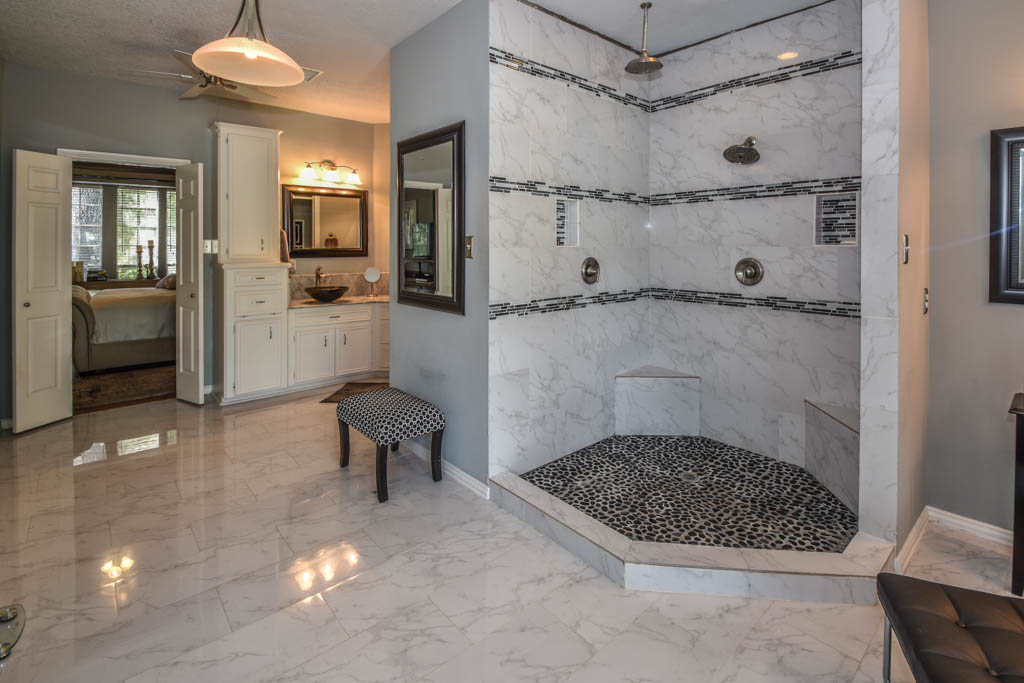 Design expertise and collaboration
We've also distinguished ourselves with our client-centered blend of professional guidance and collaboration. We call it our Design Services Roadmap.
This roadmap is about what works for you and your family every day. And that's why you – the client – stays in the driver's seat.
Sure, we'll tell you if the size of your counter is going to restrict the traffic flow around your space. And we'll say something if the TV isn't in the ideal place for a conversation area. And yes, we'll have a professional designer guiding you through details like colors, materials, fixtures and finishes. But we won't pressure you, rush you or try to sell, sell, sell.
Get to know us better
Learn more about us on the rest of our site!
 Or, if you're ready to get started, just contact us!