Kitchen Remodeling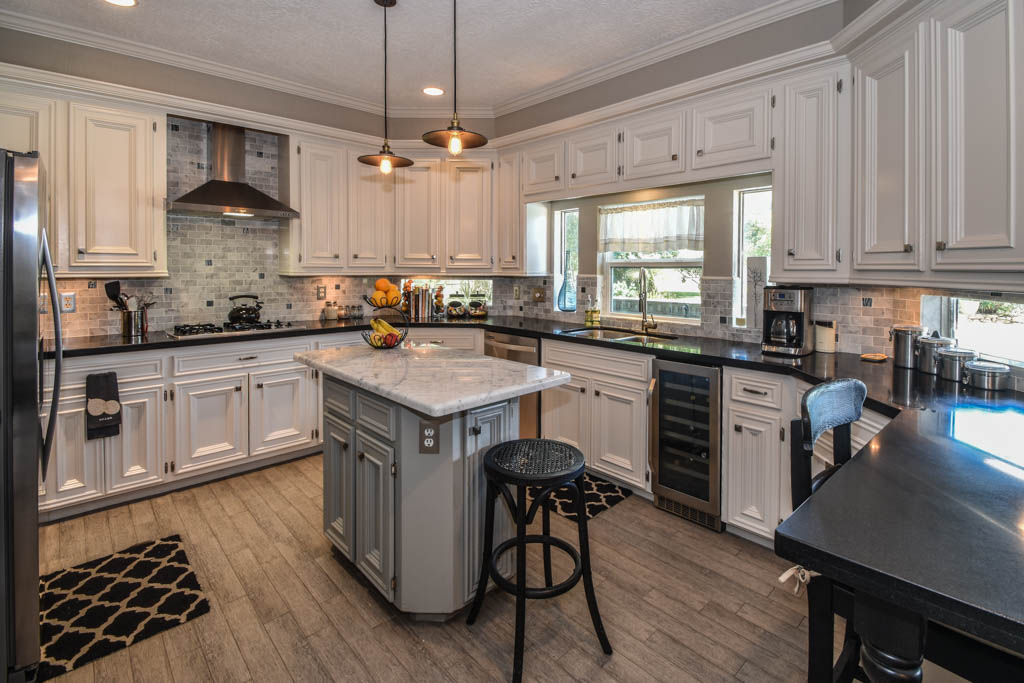 In Houston, kitchen remodeling clients want a collaborative process – one with no surprises – just perfection!
That's where we come in, with our award-winning, full-service interior design team!
Whatever they want in their kitchen remodel, Houston homeowners can find it here – from a transitional kitchen featuring antiques (above), to a timeless, yet contemporary kitchen design that'll work for years to come (below).
We help you capture what's uniquely you!
Just take a look at what this Houston kitchen looked like before 
Kitchen Remodeling Before And After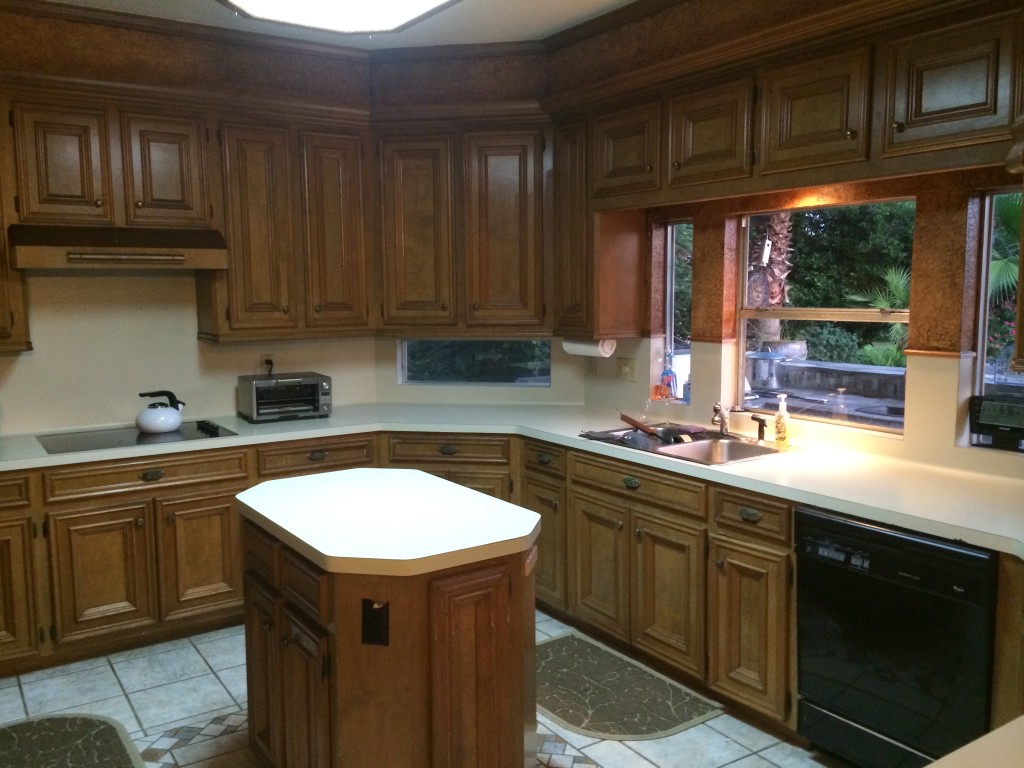 Have an idea of what you like, but can't see it all together in your head? We'll draft a 3D graphic rendering or virtual video tour of your project, so you can view it from every angle before it's built! Don't quite like that backsplash with that counter? You're in the driver's seat till you absolutely nail it!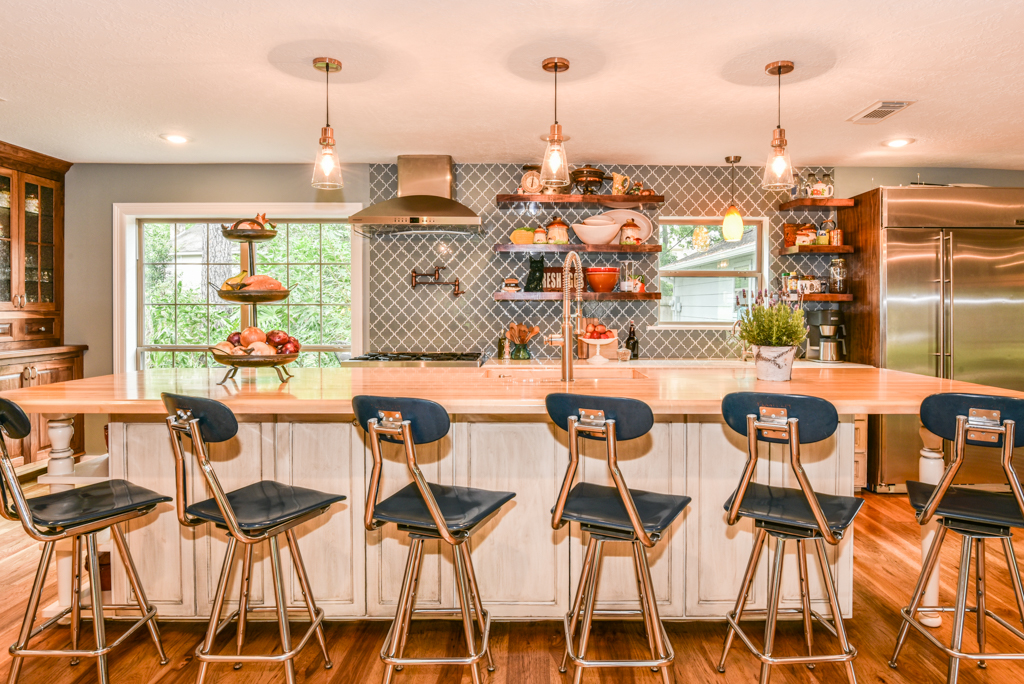 For instance, the owners of the kitchen above first took a look at our 3D rendering of their project (below) and decided to change the light fixtures, use a lighter stain on the china cabinet and sub in science classroom stools for the more traditionally styled chairs. The switch to more industrial-looking chairs then prompted a change to more modern-industrial-style pendant lamps over the kitchen island.
Interior Design Kitchen 3D Rendering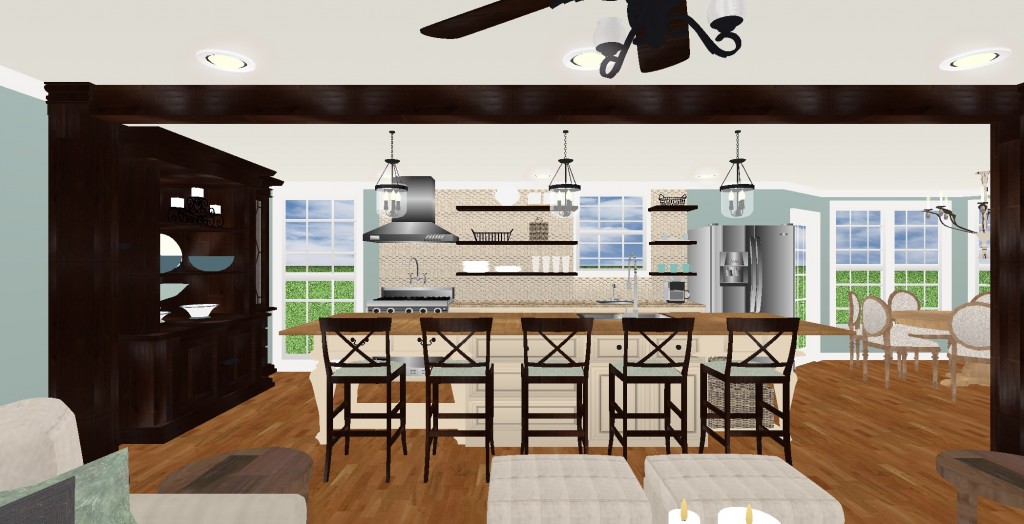 Let's get started now! Contact us for a consultation!
Or give us a call, at (713) 569-1341.