Aerial Imaging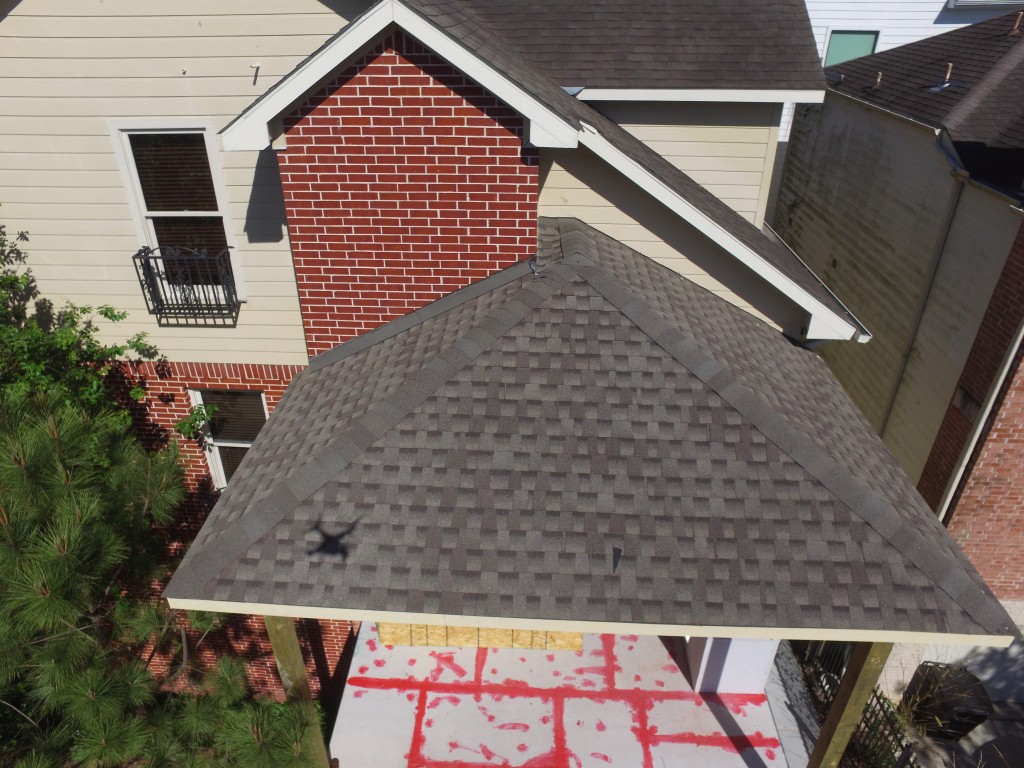 Aerial imaging is another way Outdoor Homescapes of Houston ensures perfection when it comes to your outdoor living space design project!
Take, for instance, this construction of a second-floor balcony on a home in the city of Houston. Aerial images and closeups of the roof line not only helped us ensure the proper placement of the roof extension, but helped us to check our work afterward in a way we just couldn't do with crew members. Further away shots like the one on the right, meanwhile, ensure that the new addition properly blends in with the rest of the existing home and the houses and structures around it.
Aerial photography and videography also helps us with another specialty of ours – reconstruction work and storm damage restoration.
 For instance, drone images allowed us to see just how far in the mold and water damage went in this city town home:
Here are some other images from that project:
A dramatic aerial photo of your home is also the perfect keepsake of an outdoor design project done with us: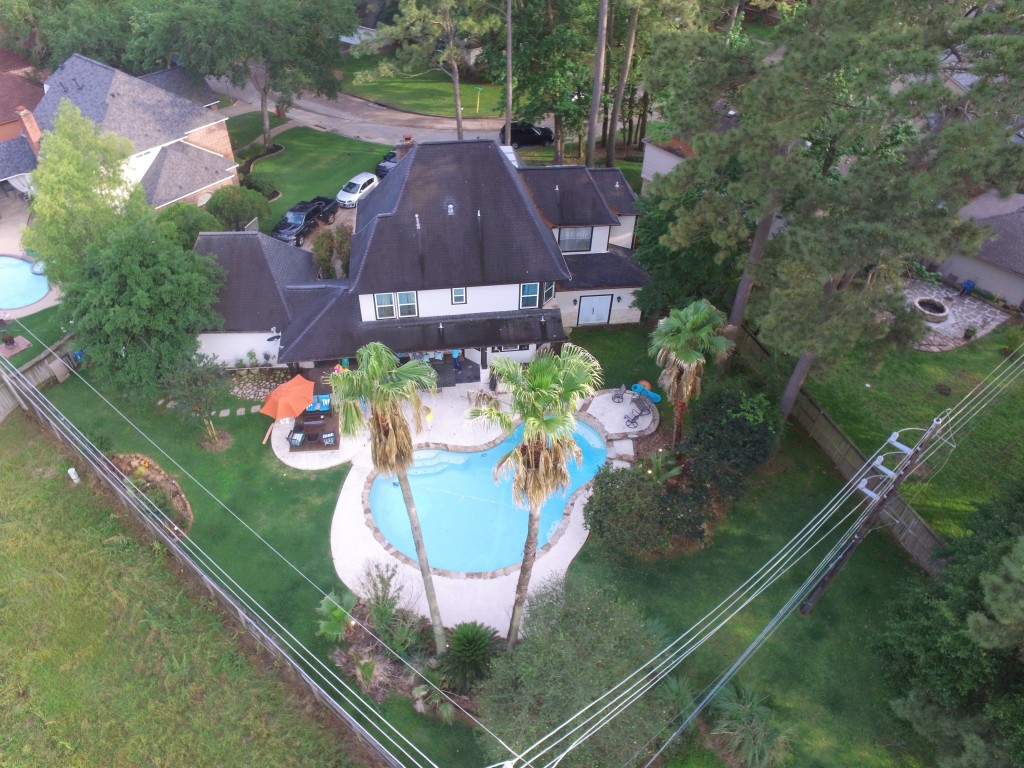 How can aerial imaging can give YOU the perfect outdoor living space design or reconstruction? Find out by contacting us!