Aluminum Screened Enclosures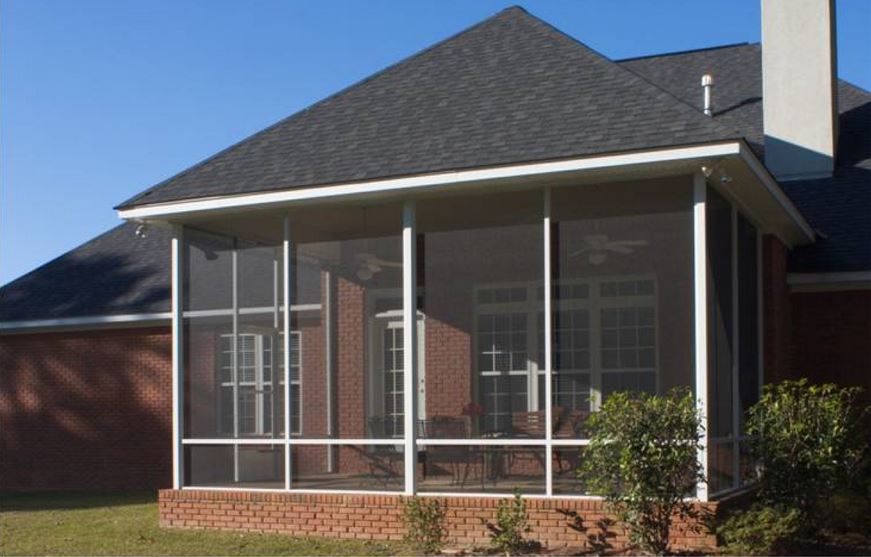 Aluminum screened enclosures are a no-brainer in Houston – keeping out bugs while keeping your view.
We offer several different systems to fit the distinct screened enclosure perfect for your home.
A full-screen wall offers the perfect outdoor feel with a maximum view. A kick panel addition will keep out dirt, grass clippings and other debris.
You also have the option of a solid knee wall design with insulated laminated wall panels. These will come in handy if you decide to change your screened room to a glass patio enclosure. Our picket system is designed for added safety and when required by building codes.
We offer a wide palette of colors and textures, too. That way, your new screened room will blend in with the existing home, making it look like it was always there.  
Gutters and downspouts are an option as well, if you need to channel storm runoff away from your screened room and your home's foundation.
Learn more about our aluminum screened enclosures – or get a quote on one – by contacting us. Just fill out the form to the right!