High Outdoor Wood Ceiling, Kitchen and Fireplace With Seating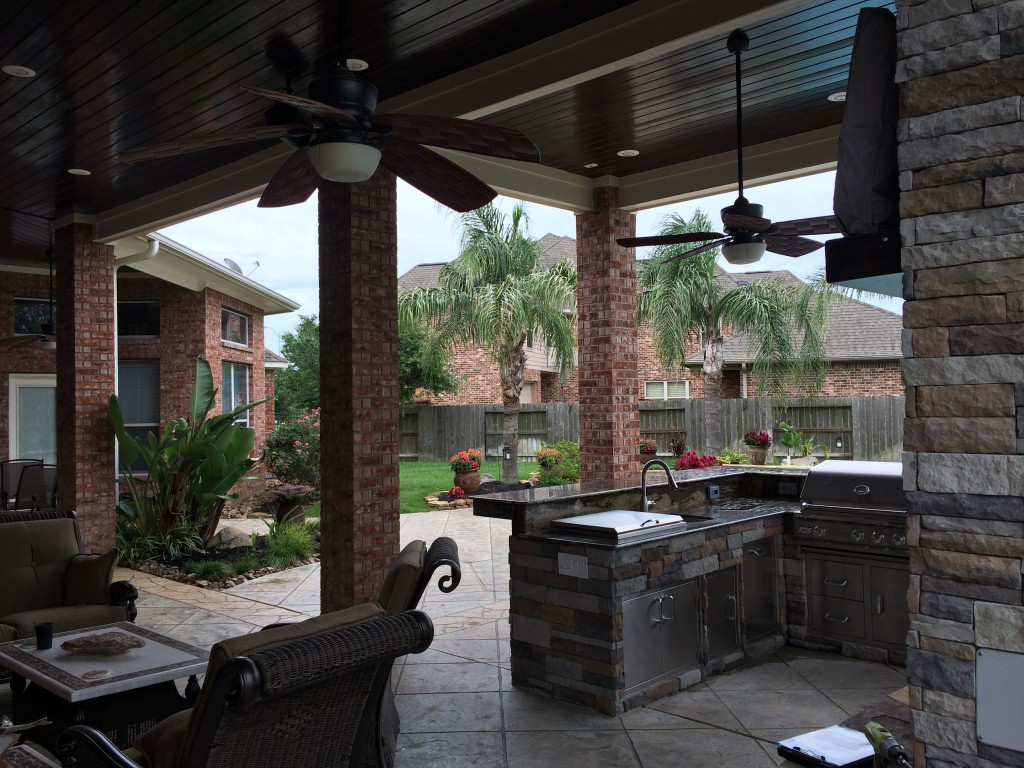 This covered patio addition features a high outdoor wood ceiling stained a beautiful, dark color.
Here's the "before" shot of the white Hardie panel ceiling before we replaced it with the dark tongue and groove boards: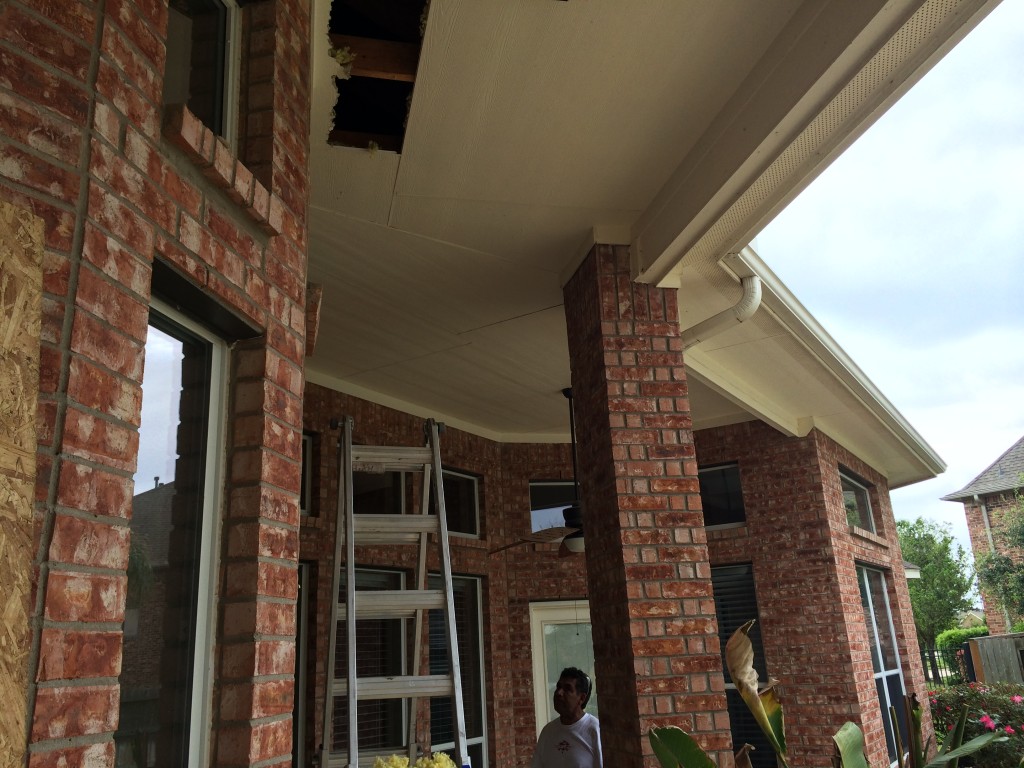 Atop this wood patio ceiling is a 210-square-foot hipped roof extension off the existing house, with red brick, white trim and grey composite shutters matching the existing house. Underneath the patio ceiling sits a new outdoor kitchen and a fireplace with a seating area:
The outdoor kitchen island includes a raised countertop with bar seating for six and the following Renaissance Cooking Systems (RCS) stainless steel appliances: drop-in cooler, horizontal door, sink , single access door, trash door, 30-inch Cutlass Pro grill, double drawer/door and lowered power burner: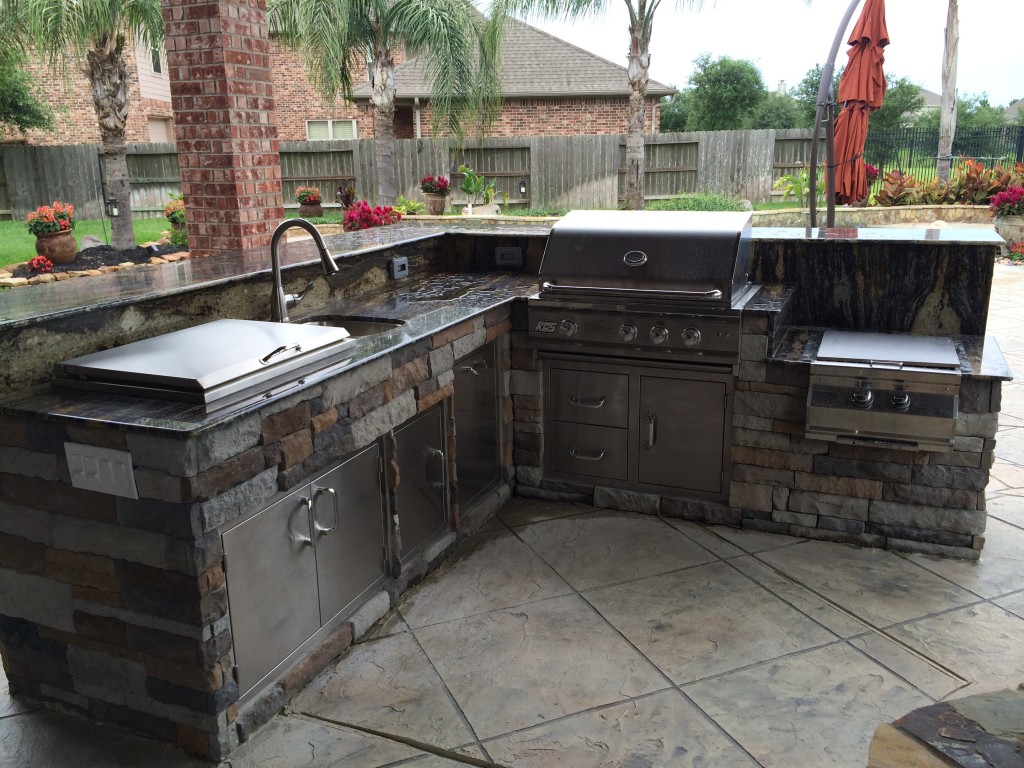 The gas-burning fireplace features a mounted flat-screen TV, a wooden mantel and a flagstone hearth that matches the pool coping. The family's existing wicker patio furniture was placed in the new seating area around the fireplace.
We really love the finishing materials in this patio addition design. The fireplace and exterior walls of the kitchen island are dry-stacked Chardonnay ledgestone. The countertop is Spectrus granite.
As this 3D graphic rendering shows, the new stamped concrete patio features a Versailles pattern with a contrasting border. The 645-square-foot patio under the roof addition is a lighter tan and the 1,580-square-foot patio around the pool and firepit is a darker tan, visual distinction between the two areas: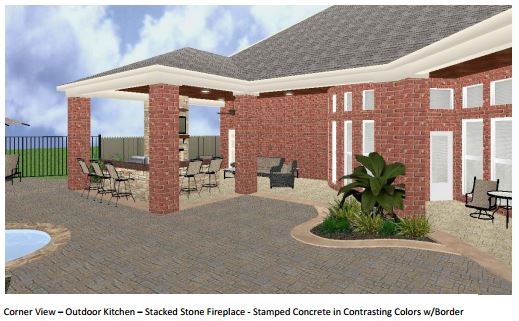 Question: What kinds of elements do you like best in patio addition designs? Write a comment and tell us about it! You can also browse our patio addition designs on Houzz.
Or, contact us and we'll help you get started on your own patio addition!