Outdoor Fireplaces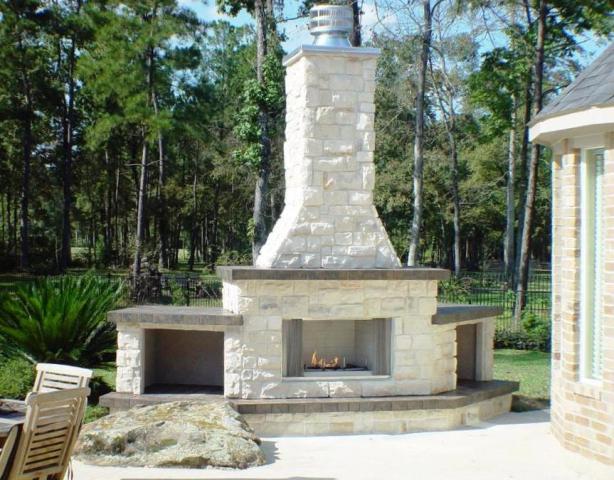 Outdoor fireplaces add warmth, ambiance and charm to your patio, outdoor kitchen or other outdoor living space.
Outdoor gas fireplaces offer convenience – warmth at the touch of a button.
Wood outdoor fireplaces provide a true connection with the outdoors as you manually gather and arrange the wood, light the fire and listen to the crackling sound only wood can provide.
Then there's the gas-assist option – offering the best of both worlds.
Whatever fuel source you choose, we can design it beautifully for you – with natural stone or other materials of the highest quality that blend with the existing style and architecture of your home.
Here's a gallery of some of the outdoor fireplaces we've designed and built.
Want one of your own? Contact us today about our outdoor heating specials (order by Dec. 1).