Wood Fired Pizza Ovens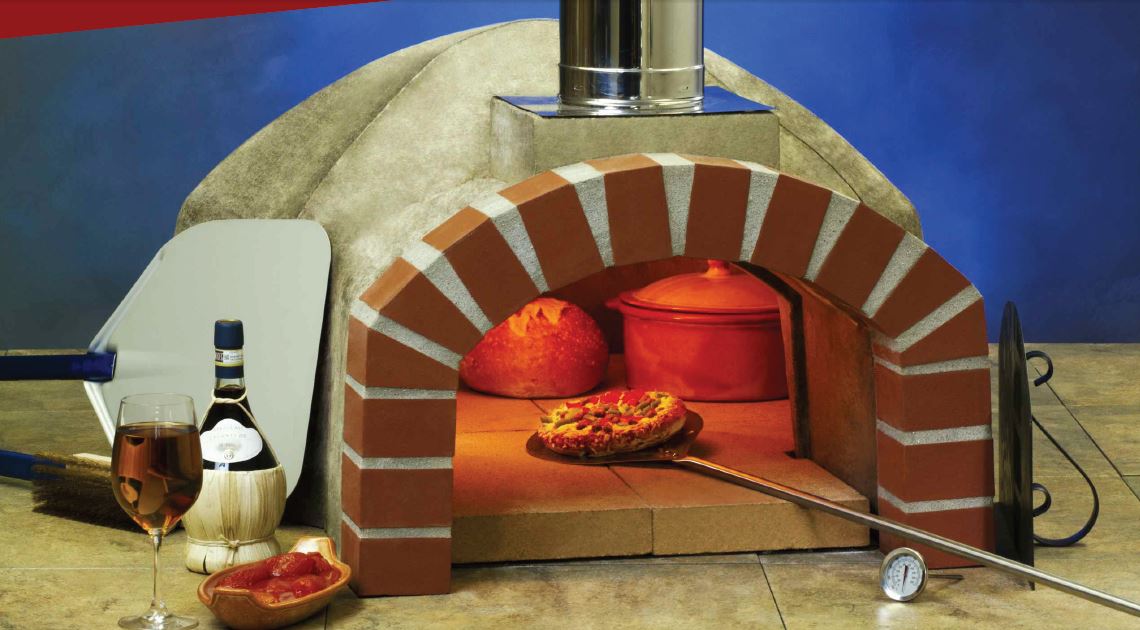 Wood-fired pizza ovens for outdoor living spaces?
Yep!  They're no longer just for restaurants – or for Old World-style pizza with that perfectly bubbly, chewy, charred crust – but for grilling, roasting, baking and more!
No wonder more and more homeowners are bringing this culinary experience to their own back yards!
That's why we're now specializing in outdoor wood-fired pizza oven installation for your custom outdoor kitchen or other outdoor living space in Houston. And we're talking Forno Bravo wood-fired pizza ovens – the best in the world!
We're even offering a limited-time special promotion – $300 off Forno Bravo pizza oven accessories when you buy a Forno Bravo wood fired pizza oven through us!  Get yours today – just contact us!
"This is just a natural for us, since we can help you choose which model is right for you and custom design it into your outdoor living space," says Wayne Franks, owner of Outdoor Homescapes of Houston. "And Forno Bravo is THE name in wood fired pizza ovens for the home and garden – as well as for caterers, pizzerias, bakeries and restaurants."
Just check out this video of one in action:
Wood-fired pizza ovens, notes Franks, are now the go-to additional outdoor cooking appliance for everything from pizza to bread to roasts and more. "If you can imagine it, a wood-fired pizza oven can do it – with that Old World flavor and texture you can't get anywhere else."
Here's an image gallery of Forno Bravo wood fired pizza ovens installed in outdoor living spaces in Houston. We think you'll agree – they're a beautiful addition to your outdoor living experience.