Outdoor Wood-Fired Pizza Ovens – Houston's Hot New Trend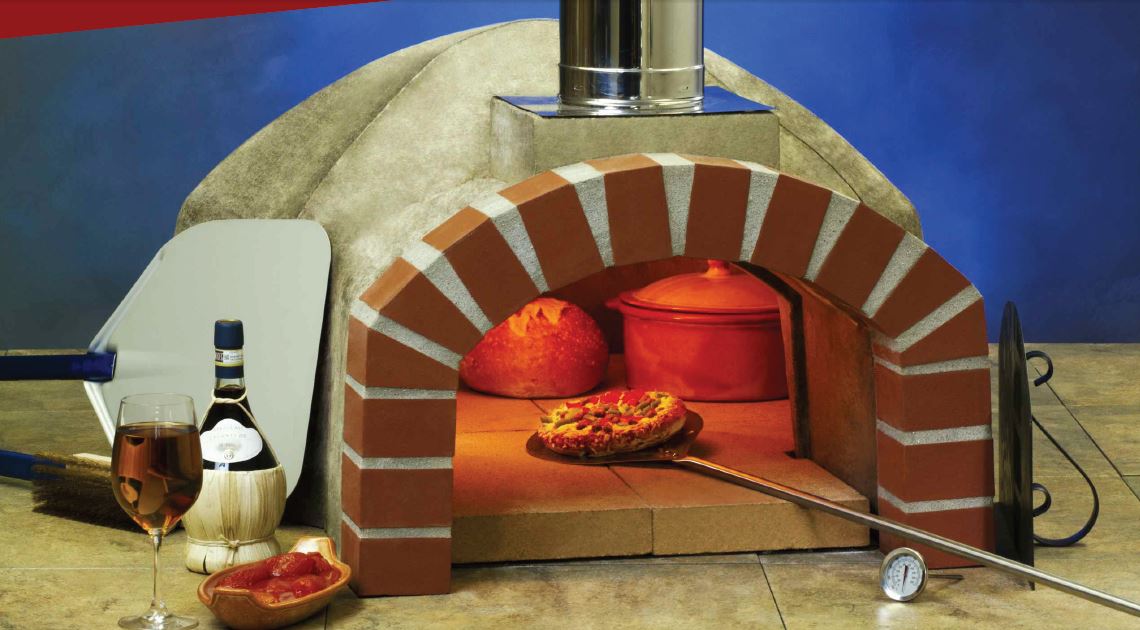 Outdoor wood-fired pizza ovens – they've become a very popular trend in Houston!
And why not? Wood-fired pizza ovens offer gourmet pizza with that incomparably chewy, bubbly, perfectly charred crust we've all grown addicted to. They can also serve as a grill or oven while infusing unique, smoky flavors and expertly rendering the skin on meat.
"Wood-fired cooking is about the experience – about slowing down and reconnecting with food, nature and others," says Outdoor Homescapes of Houston's owner, Wayne Franks. "And what better place to do that than in your own back yard?"
Enter outdoor wood-fired pizza ovens by Outdoor Homescapes of Houston. We're talking Forno Bravo outdoor wood-fired pizza ovens – the finest manufacturers of outdoor pizza ovens in the world – to bring you the finest outdoor models available.
In fact, we're offering a special promotion right now – $300 off your outdoor living design services – when you have your Forno Bravo pizza oven installed by us. Interested? Just contact us!
Check out our wood-fired outdoor pizza oven projects on Houzz to get an idea of the wide variety of styles we can accommodate!
"It's about bringing the experience of pizza making to your outdoor living space," says Franks. "You're kneading the dough and picking your toppings with family or friends, so it's social. It's also sensory – feeling the heat, hearing the crackling of the fire and smelling the smoke of a delicious meal as it has been experienced by people for thousands of years."
You can get an idea of the experience while watching this video on Forno Bravo's outdoor wood-fired pizza ovens:
 Adding a wood-fired outdoor pizza oven to your outdoor living space, however, is not a DIY kind of job, says Franks.
"Because pizza ovens can take up a lot of space and require precision construction, you'll want one built and designed into your patio or outdoor kitchen by a specialized outdoor designer," he explains. "That'll ensure optimal traffic flow, an efficient work space and an integrated look with the rest of your home."
Let's talk more about how we can bring this experience to YOUR back yard! Just contact us!
QUESTION OF THE DAY: What are your favorite pizza toppings? We vote for whatever comes fresh out of the garden!