Celebrate Football, Houston, By Watching The Game On The Patio!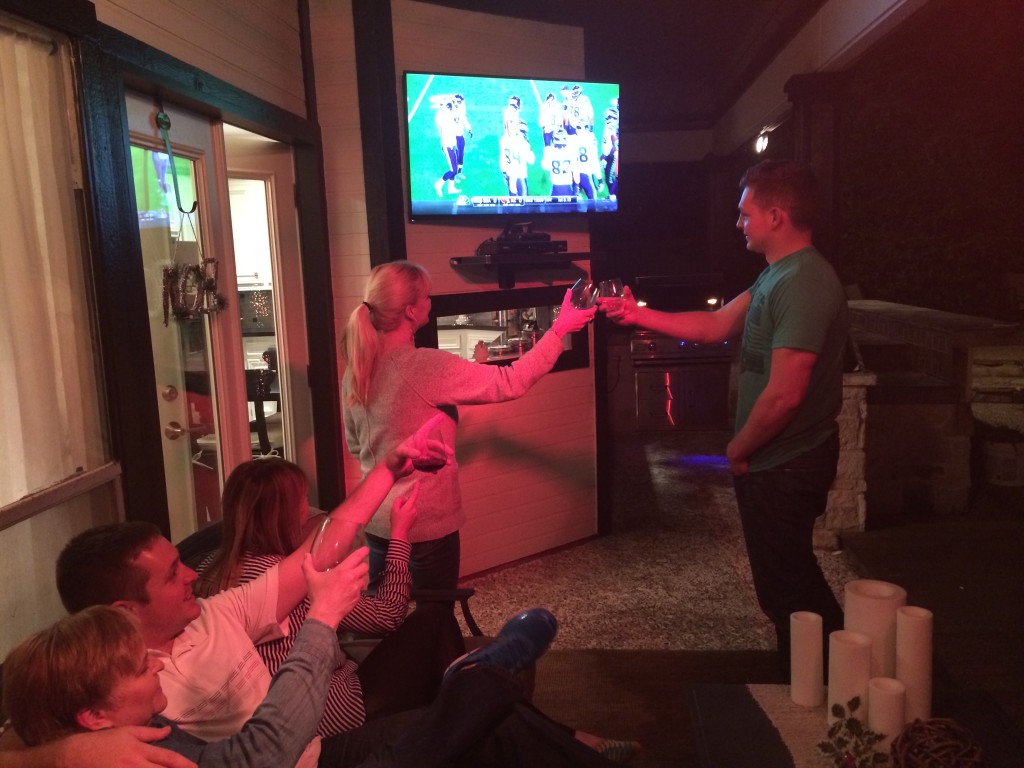 Almost time for the 2016-2017 season of football, Houston!
Get your outdoor party space ready NOW, with a $1,000 credit toward outdoor audio-visual equipment for watching the game!
"For many of us who love football in Houston, a big part of the season is spent watching the game on the patio, enjoying the comfortable fall weather after a blistering-hot summer," says Outdoor Homescapes of Houston owner Wayne Franks. "Now's the time to get that outdoor TV watching area in place – or, to update or renovate the one you have."
That's why we're offering this special promotion: a $1,000 credit toward outdoor audio-visual equipment for watching the game! 
Interested? Just contact us using the form to the right!
"Fall is absolutely one of the best times to entertain outdoors in Houston – not just because of football season, but because of the upcoming holidays," says Franks. "So tons of people have been calling lately, asking for outdoor TV areas, outdoor kitchens, covered patios and other outdoor living spaces."
The typical outdoor living space project, he explains, takes about 90 days to complete – 30 days for planning (including steps like reviews by homeowners associations) and then 60 days for construction. So with the 2016-2017 NFL season starting Sept. 9, there's still enough time to enjoy your new outdoor media area!
This year, by the way, there's a particularly exciting new product for football fans in Houston.
It's called the LifeRoom. And it's revolutionary.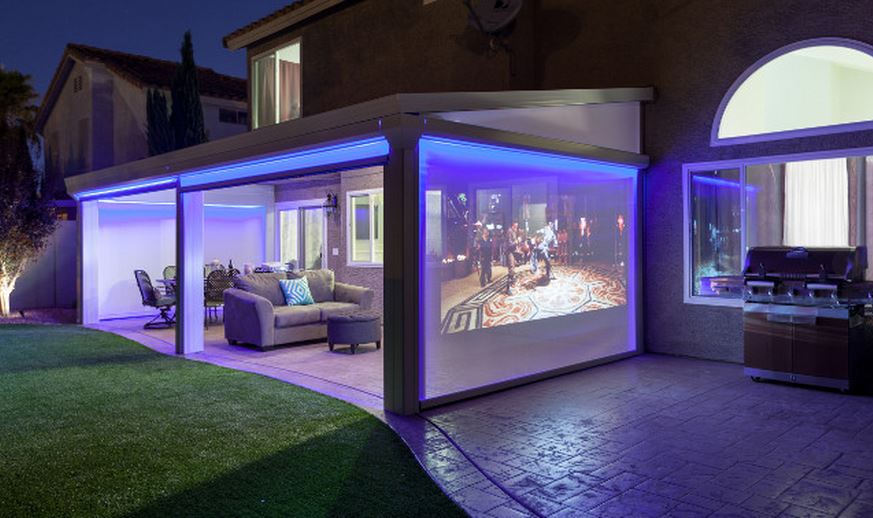 "This unique aluminum patio cover offers everything you and your football-watching guests need to be happy and comfortable," says Franks. "And clients are already going nuts over it."
First of all, there's the floor-to-ceiling, electronic drop-down screens that double as projection screens for your outdoor home. Every seat's the best one in the house (or outside it)!
"These remote-controlled screens are the coolest," says Franks. "They're tightly woven to keep out bugs, humidity, pollen and even 95 percent of UV rays – but they'll still let in fresh, air."
The LifeRoom's Cool-Mist and Cool-Breeze systems also keep bugs and heat at bay. In-line fans keep air moving in one direction across the space, simulating the feeling of a real breeze. When the air's hot and dry, micro-misters cool it by up to 40 percent.
As the season gets chillier, meanwhile, infrared electric heaters will keep everyone cozy. Calm, blue LED mood lighting will also keep them happy – as will skylight options that boost the indoor-outdoor connection.
For more information, see our LifeRoom page.
"Many people also like combining an outdoor TV area with an outdoor kitchen, so they can prep and grill food for guests while watching the game," notes Franks.
For images and design ideas, Check out our blog post, "5 Houston Outdoor Kitchen Designs For Football Season."