Built-in Big Green Egg – Houston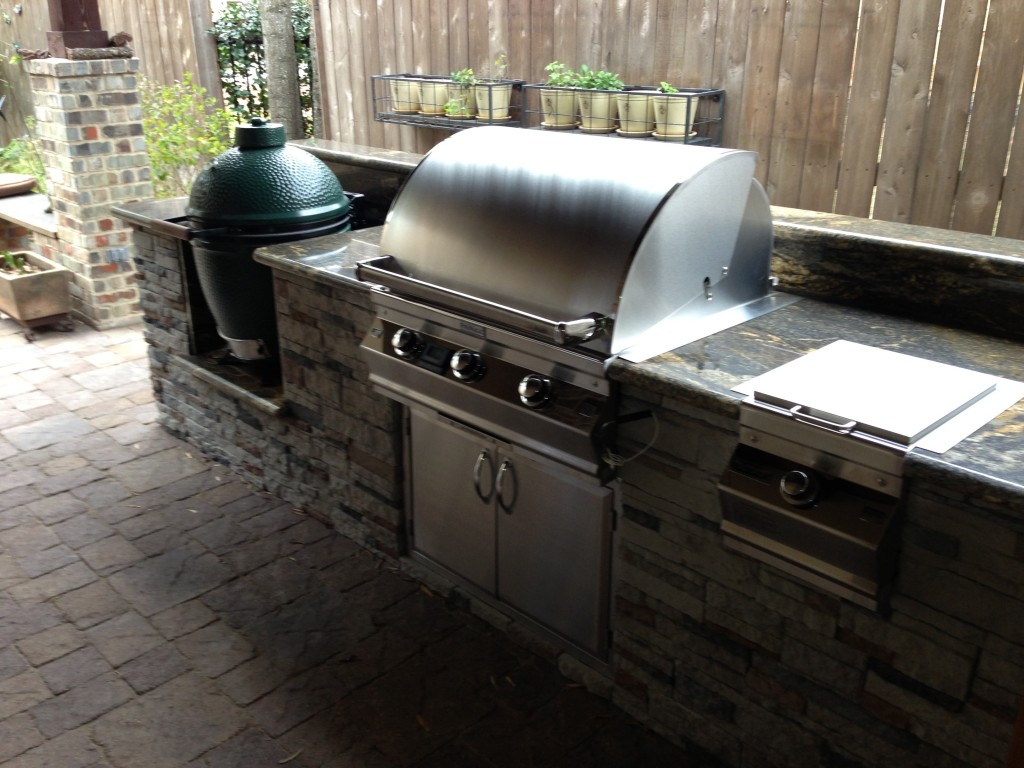 Who doesn't want a built-in Big Green Egg?
After all, everyone loves the Big Green Egg! Houston, especially, with its year 'round outdoor living and entertaining.
What's a Big Green Egg? Outdoor Homescapes of Houston owner Wayne Franks explains:
"The Big Green Egg is a type – actually, the most well-known type – of kamado-style ceramic cooker," he says. A kamado, he continues, is an ancient clay cooking device that serves as a grill, oven and smoker in one, with an airtight ceramic chamber allowing for greater heat and moisture retention. This renders meat and other food unbelievably moist, tender and juicy – with the flavor sealed in.
"When it comes to versatility, it doesn't get any better than the Big Green Egg. Outdoor kitchen design has been revolutionized by it," says Franks. "You can use it for grilling, smoking and baking – whatever. It's especially popular for roasts and briskets."
 It's also about quality – the ability to produce restaurant-grade meals in your back yard," says Franks. "And with outdoor kitchens and entertaining skyrocketing, the Big Green Egg has become the all-around favorite."
Even though you can buy stands and carts for these unique, egg-shaped cookers, however, the trend is moving toward custom, built-in Big Green Eggs.
Here's an especially popular one we designed and built for our clients. In fact, this Houston built-in Big Green Egg image on Houzz is the most popular photo of all our projects on the home design website!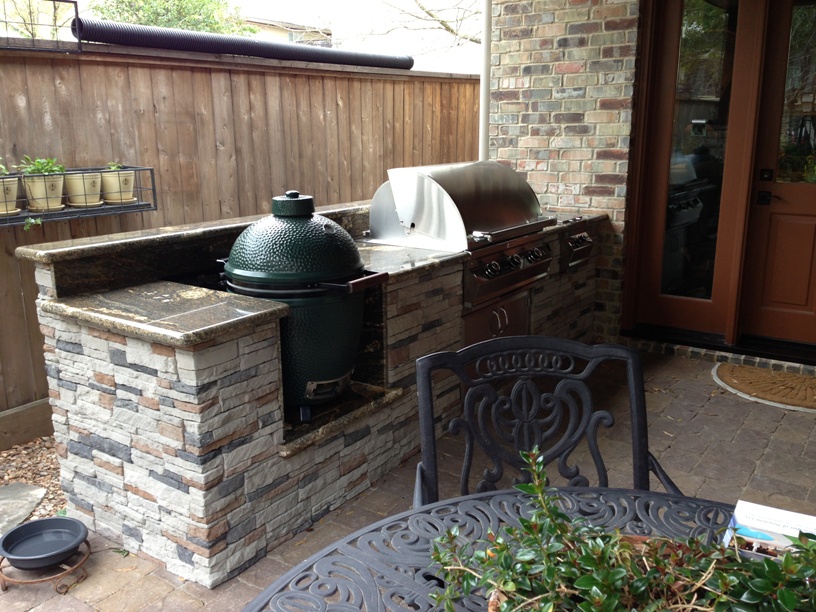 And here are some more examples of built-in Big Green Eggs by us!
And don't forget to check out our Big Green Egg Giveaway! (Get a size large Big Green Egg when we design and build your Houston outdoor kitchen, covered patio or other outdoor living space!) Interested? Just contact us!