Big Green Egg Island Design In Houston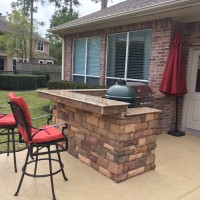 A Big Green Egg island for an outdoor kitchen in Houston?
What a stylish, functional way to house America's most popular kamado grills!
Kamado-style ceramic cookers are growing increasingly popular because of their ability to function as an oven, grill and smoker. The challenge with the Big Green Egg and other kamado-style ceramic cookers, however, is stylishly raising them to a comfortable working height and providing working and serving space.
Here at Outdoor Homescapes, we solve the problem by building Big Green Eggs into custom-designed stone islands in clients' outdoor kitchens and grilling areas. Sure, you can buy a Big Green Egg Nest (which is basically a metal stand) and it'll look OK. But in our opinion, a custom designed stone island allows for working, serving and entertaining space that's integrated into the architecture of your house.
Here's a feature of our most recent project.
Let's start with a video tour of the finished design by company owner Wayne Franks:
As pointed out by Wayne in the video, this large Big Green Egg grill is built into a stone island that raises the Big Green Egg grill to an optimal, comfortable working height. The kamado-style charcoal cooker sits on a table of Kremna granite (the same material the countertops are made of.) It also features a professional-grade, stainless steel RCS grill with two drawers and a door.
This Big Green Egg island also houses a professional-grade, stainless steel RCS grill with two drawers and a door.  The countertops are raised on one side, allowing for counter seating at the bar.  The island is constructed of Chardonnay Valley cobblestone. The flooring around it is designer stamped concrete.
Now, let's back up to a "before shot" – a graphic rendering of the backyard before the Big Green Egg island was built.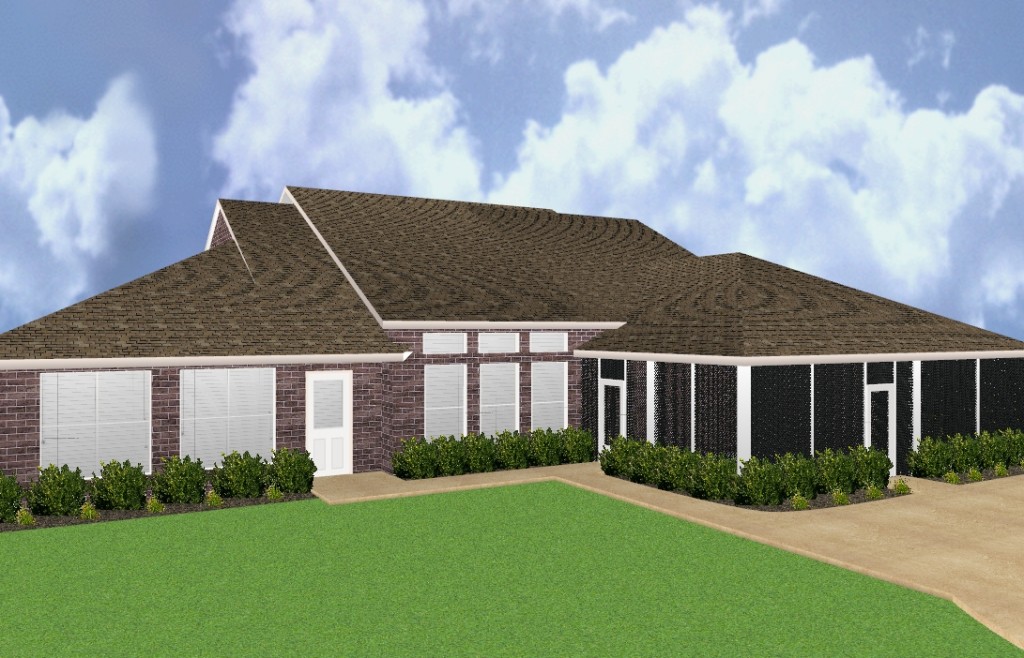 And here's a photo gallery of some of the graphic renderings visualizing what this outdoor kitchen and its Big Green Egg island would look like, once complete:
Well, we hope you enjoyed this Big Green Egg island feature! It's one of our favorite projects to date!
Interested in a similar project? Contact us – and we'll get you started with a design today!

2 Responses to "Big Green Egg Island Design In Houston"