Houston Flood Damage? Get Full Amount Back With Insurance Claim Analysis!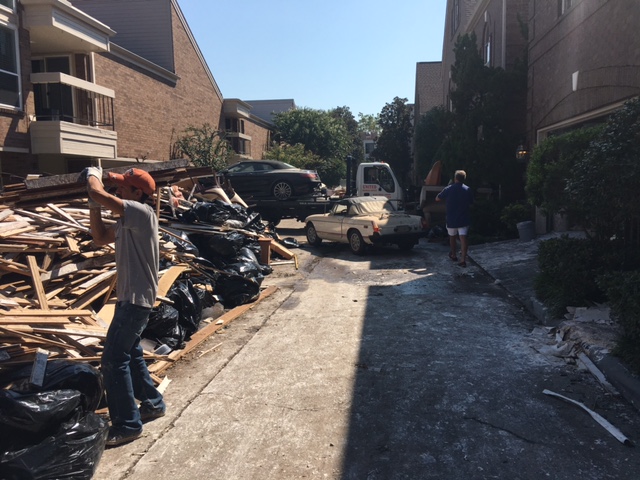 Did your Houston home flood in 2017 and you want to make sure you're reimbursed the full amount for your property?
Did you need to remodel anyway?
Take care of both, with our insurance claim analysis of damaged building materials and decor! It's complimentary when we do  post-flood remodeling or redesign work in your home. If you'd just like the analysis, the cost will depend on the extent of the work.
"We know building materials, finishes and furnishings, and we'll be more specific about what was damaged in your home than an insurance adjuster would be," says Outdoor Homescapes of Houston owner Wayne Franks. (Below, you can see his crews repairing drywall at a flooded home in Bellaire, TX).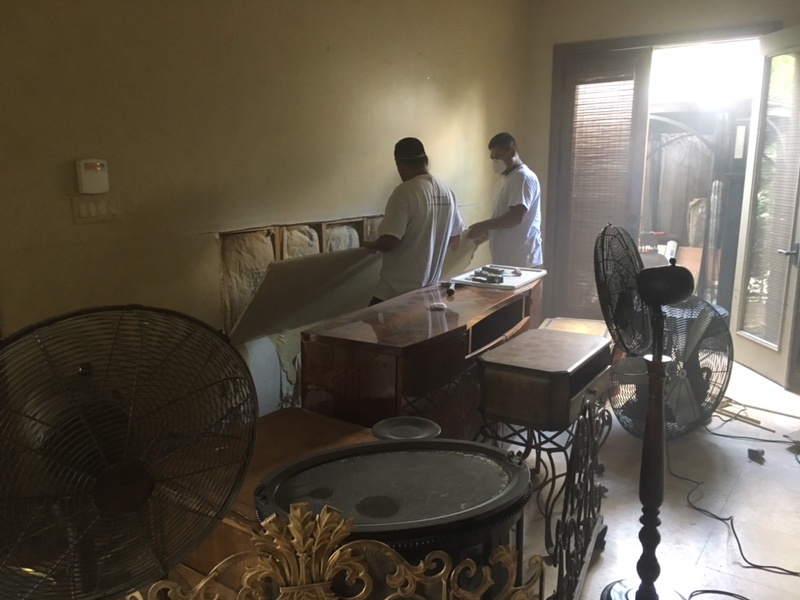 For instance, in the flooded home Outdoor Homescapes is remodeling now, the insurance adjuster didn't know that the 1-foot-high baseboards were exotic hardwoods, or that the floor was an expensive kind of travertine. But he did.
"I really feel like we're able to help people now, by protecting their investment" says Franks. "People have spent a lot of years making their house a home, and if they aren't properly reimbursed for what they lost, that's a gap of I don't know how many thousands of dollars they'll end up losing."
Don't lose out on your investment. Contact us for a building material insurance claim analysis today!