Houston Flood Damage? Now's The Time To Rebuild and Remodel!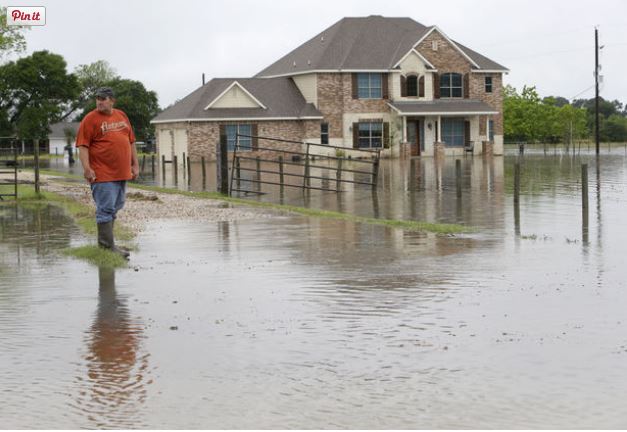 Houston flood damage? Anticipating an insurance settlement?
Don't just rebuild – redesign – with Outdoor Homescapes of Houston's renovation and reconstruction services!
Let our full service design team and construction crews help you make the most of this opportunity – with the style, function and customer service that earned us a Best of Houzz award for 2015 and 2016!
That's right  – in addition to our outdoor specialties like master planning and design, outdoor kitchens and covered patios, we're also known for our exterior AND interior renovation services.
We can do everything from general carpentry and framing to correcting building defects and water damage. We can also replace or repair roofs, build additions, reconfigure space and update design.
Here are some before-and-after shots of some of our residential rebuilds and redesigns:
KITCHEN REMODEL: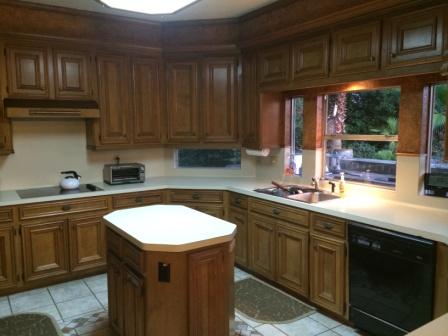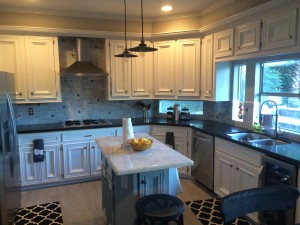 In this Houston kitchen remodel, we transformed this outdated, natural-oak kitchen of the 80s into a contemporary showpiece with industrial design influences.
BATHROOM UPDATE: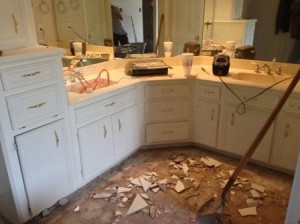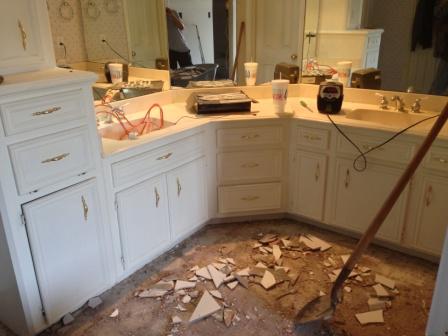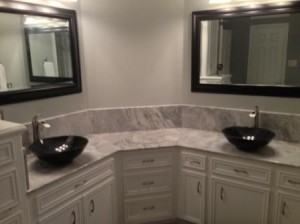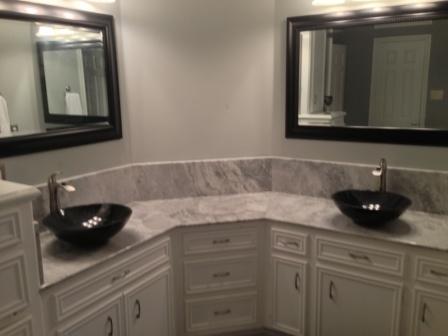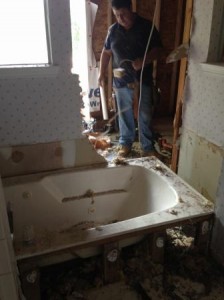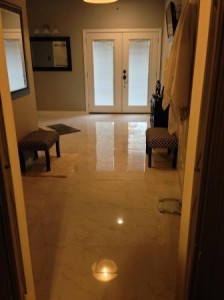 In this bathroom remodel in Houston, we turned a cramped, traditional bachelor bathroom into an en suite master bath suite fit for two!
ADDITION/EXTERIOR WORK: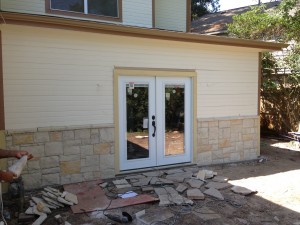 We're particularly known for our space planning services – especially when it comes to a master design plan that plans for integrated changes down the road.
 And, as illustrated below, our 3D design renderings and virtual video tours enable you to see – and make changes to – your renovation plans before they're even started! No surprises – just perfection!
3D DESIGN RENDERINGS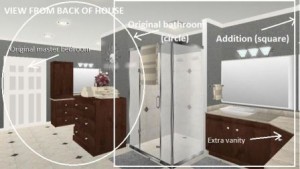 VIRTUAL VIDEO TOUR
As you can see, there's nothing inside – or out – we can't do when it comes to repairing, rebuilding and restoring your home.
Want to get started? Just contact us for a free estimate!
Or call us, at (713) 569-1341.