Houston Outdoor Kitchen Goes Mid-Century Modern

This Houston outdoor kitchen reflects a big style change occurring indoors and out.
"There's a movement toward a cleaner, Mid-Century Modern look," says Outdoor Homescapes of Houston owner Wayne Franks. "Outdoors, this means a transition away from the rustic look that has dominated outdoor living spaces for several years now."
For instance, the 18-foot-long outdoor kitchen is faced with 6 x 24-inch smooth, porcelain tiles ("Country Sunset") instead of natural stone with rugged or split-face textures. And instead of different shapes, sizes – or even colors – of stone, these tiles are arranged in a simple brick pattern.
The outside wall of the outdoor kitchen features the same tiles: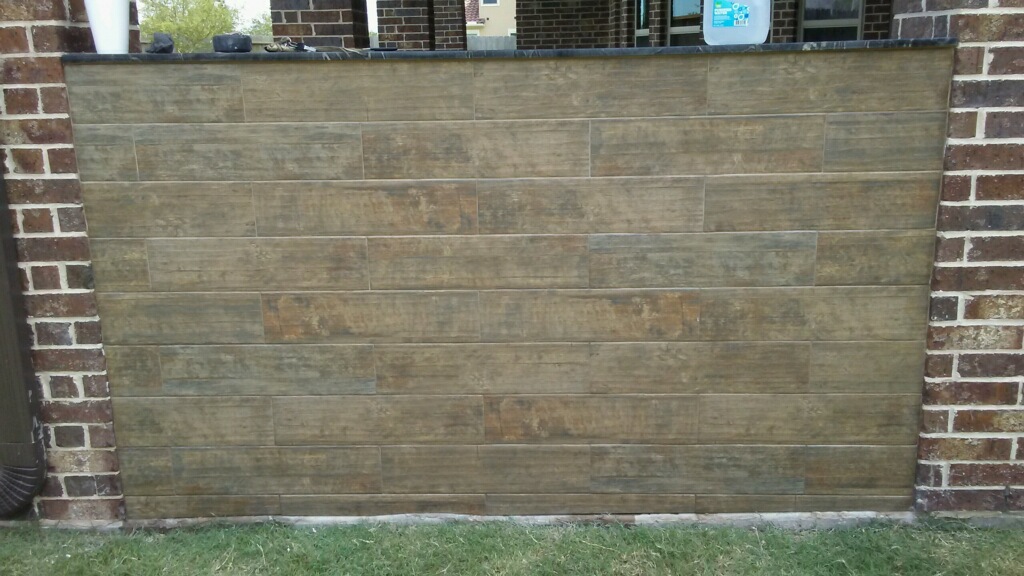 "The variation of colors within each tile still keeps it natural looking," says Wayne. "The same goes for the Noce travertine backsplash, which is also done in a 3D basketweave pattern to keep it clean, yet visually interesting."
The outdoor kitchen island also houses a built-in, Primo kamado-style cooker and the following stainless steel, RCS accessories: a 38-Cutlass Pro grill, a fridge, a sink and a cabinet with a built-in paper towel holder.
The countertop is Titanium granite.
The floor, meanwhile, is concrete – also popular with the clean, modern look.
The client – a young, professional couple with two kids – also added something unique to the mix – a hot water tank.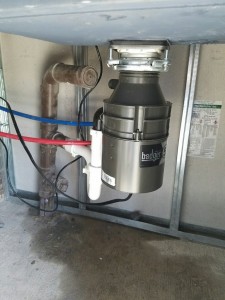 "Usually, the water from an outdoor kitchen faucet is cold," explains Wayne. "People usually don't want to deal with running extra gas lines out for the hot water heater."
The client also added a garbage disposal.
"I think we're going to see a lot more of this cleaner, modern look," says Wayne. "People aren't necessarily making every element 'Mid-Mod,' but they're definitely incorporating a lot of its streamlined elements."