Sustainable Outdoor Design Gets A Boost in Houston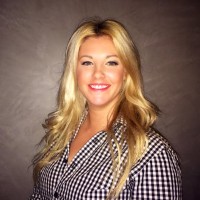 With the addition of a new, up-and-coming designer to our team, we're now offering sustainable outdoor design services in Houston!
Ashley Allen, an-award-winning, young Houston designer with loads of sustainable outdoor design experience under her belt, just joined Outdoor Homescapes this week. And she's already hitting the ground running with fresh, smart ideas.
"Ashley is definitely an important addition to our list of outdoor living design services in Houston," says Outdoor Homescapes of Houston owner Wayne Franks. "She has an impressive background and portfolio that touches several areas where we design and build."
Senior designer Lisha Maxey is equally pleased:
"I feel strongly that if any business wants to grow, new and creative ideas must be introduced," she says. "How better to achieve that than to hire a current design student whose specialty is green design – focusing on recyclable and sustainable products?" More and more, she explains, consumers – including Outdoor Homescapes' clients – are demanding sustainable, responsible products and practices.
"With Ashley in place, our customers are happy, our business grows and the world's a better place," says Lisha. "What's not to like?"
Ashley, for her part, is eager to be putting her design talents to work outdoors in Houston.
"I'm very excited about joining the team," says the 25-year-old interior design student just finishing up her studies at the Art Institute of Houston. "I'm not only passionate about green design, but about repurposing local materials and using local artisans – so I'm happy to be offering these choices to clients."
Sustainable outdoor design, she explains, isn't just a warm and fuzzy concept for tree huggers. It also offers many practical benefits: "The cheaper cost of many reclaimed or renewable materials can often make outdoor design projects in Houston – or anywhere else – less expensive," she notes. "Plus, you're designing and building something in a way that's going to last a lot longer and require little to no replacements or maintenance."
Ashley's also working on other design projects in Houston. One's the renovation of a commercial space in the city to make way for a pizza kitchen. Another is the design of an outdoor "beer garden" concept at a bar named Wooster's due to open in October 2014. (The image at the left is lighting created by local artists called ReCoop; the center image is a wall at Wooster's made of reclaimed wood from razed Houston houses).
Ashley's awards and credentials are impressive. She served as an outdoor designer for Restoration Hardware in Houston, for one. She also won first place in an American Society of Interior Designers contest in Houston (beating out 30 other local designers) for the sustainable outdoor design of a community center (bottom right image).
Realistically, Ashley realizes sustainable outdoor designs might not be for everyone – and has no plans to force it on anyone.
"I'm just here to offer the knowledge and help people make smarter choices," says Ashley, who will be helping with design planning, whether or not projects are "green" or sustainable. (Specifically, her responsibilities will include design collaboration, luxury outdoor furniture procurement and placement and assistance with the selection of finish materials.)
"Many people just don't realize that they can save money by using LED lights or energy-efficient outdoor appliances," says Ashley, "or that by using reclaimed materials, they can pay less and get a look that's unique."
In Houston, for instance, since many older homes are being torn down to make room for new construction, many of the materials can be pulled from those homes and used for sustainable outdoor living space designs. Wood, for instance, can be used for building arbors or pergolas and glass can be crushed up and used for backsplashes and countertops.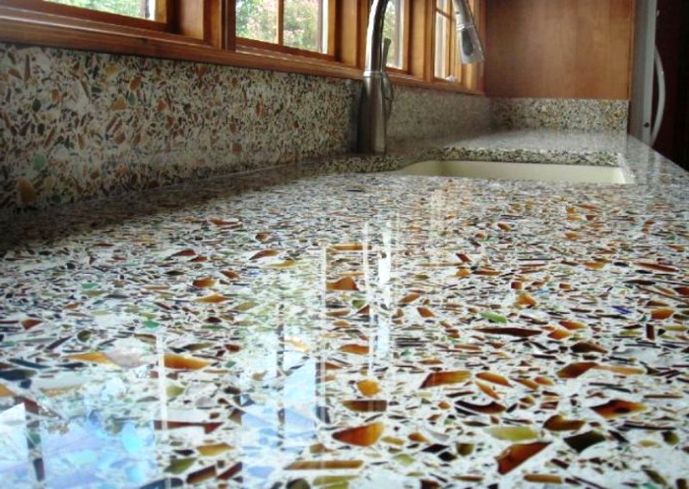 "Ashley brings both a confidence and a down-to-earth mentality to our organization," says Lisha. "Clients will easily be able to discuss current trends and trust that she's on the cutting edge of what's new and now. As they say, knowledge is power, and Ashley has the knowledge to lead us in a very powerful, new direction."
Question: What do you think of sustainable outdoor design? Do you – or would you – use it for an outdoor living space design? Post a comment! Let us know!
You can also find more sustainable outdoor design images on Houzz!