Outdoor Furniture Trends 2014 – Houston Outdoor Designer Dishes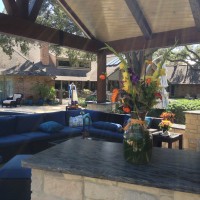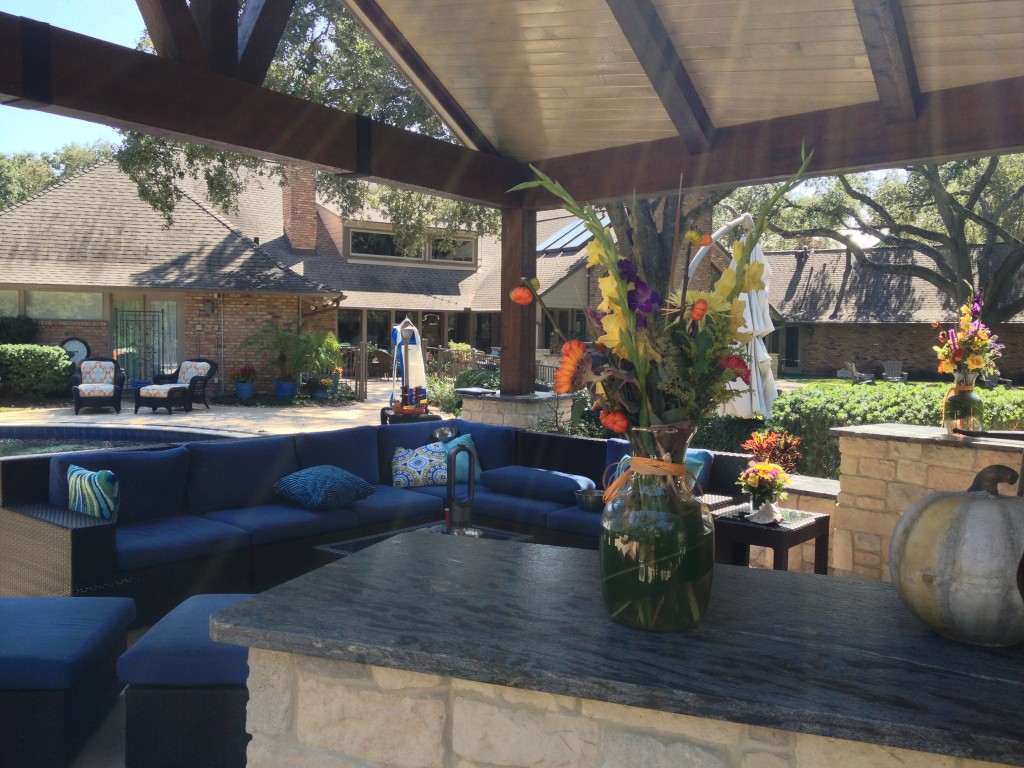 Outdoor furniture trends 2014: What are they in Houston?
Wicker, cast iron and so much more, says Lisha Maxey, senior designer with Outdoor Homescapes of Houston.
"Design-savvy, yet durable, outdoor furniture is now the rule, not the exception," says Lisha, who's offering $500 worth of outdoor furniture consultation free to Outdoor Homescapes clients. "That's especially true in Houston, which is now outpacing many American cities in median household income, upscale housing development and year-round good weather."
Outdoor furniture trends in 2014, she explains, have moved toward styles that look creative and carefree but that hold up against the elements and trendy decorating phases. "We're demanding better-performing materials while gravitating toward timeless simplicity," explains Lisha. "At the same time, we're looking for ways to personalize our outdoor space and make it unique."
But the end result can end up looking like a cluttered hodge-podge – unless a designer helps tie it all together.
"Many upscale outdoor furniture manufacturers give you a great start, with smartly designed collections you can customize." A trade partner with upscale outdoor furniture brands like Restoration Hardware and Janus et Cie.
Here are some specific outdoor furniture trends for 2014 she's noticed:
Wicker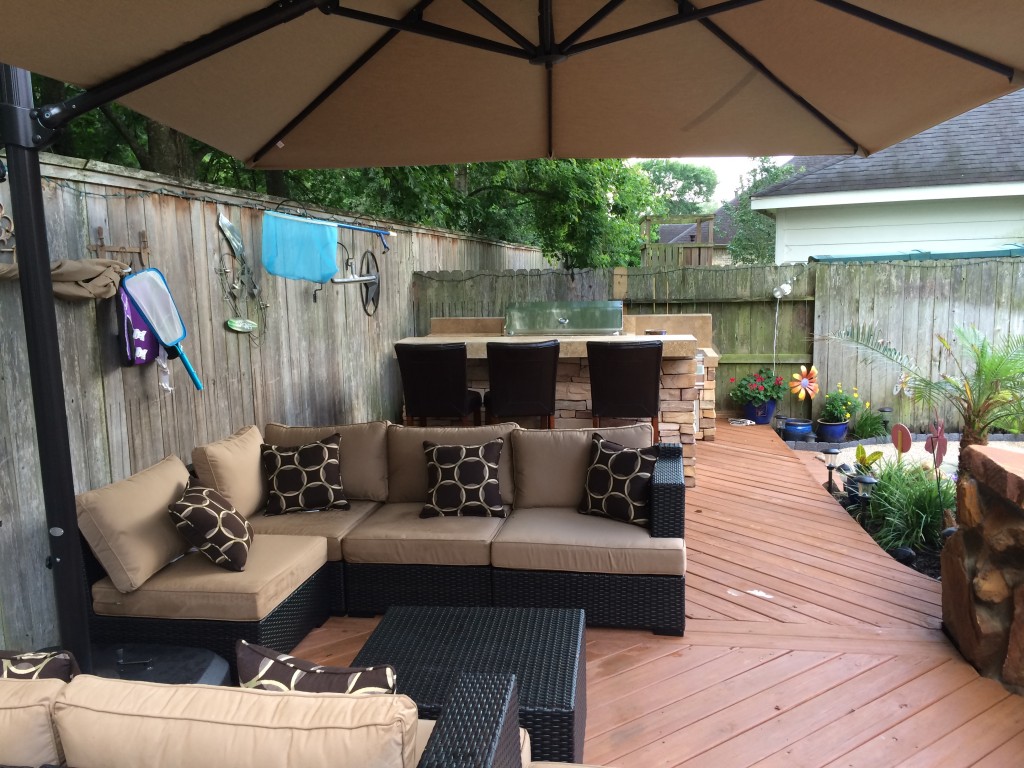 "I would say that wicker is still number one for most clients," says Lisha. And indeed, wicker's new all-weather appeal (thanks to a mix of wicker and resin that allows it to be kept out in the rain) was cited among HGTV's top outdoor furniture trends for 2014.
Cast iron
"Cast iron is also making a big hit," says Lisha, noting these Avignon lanterns from Restoration Hardware: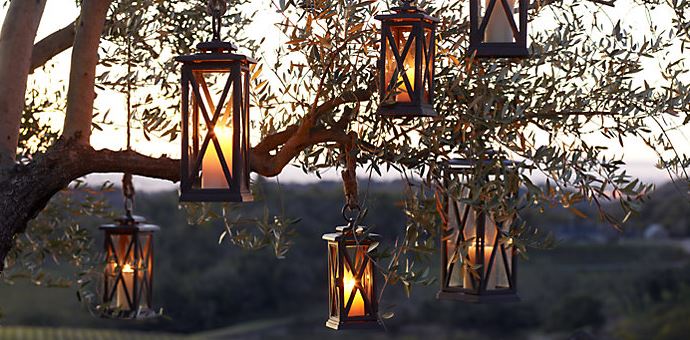 Custom fabrics
When it comes to outdoor furniture trends for 2014, custom fabric is also on the top of the list. Restoration Hardware, Lisha notes, offers more than 132 choices for upholstery, drapes, patio umbrellas and pillows. And the dizzying textiles collection at Janus et Cie can be specified by color, grade, weave and pattern: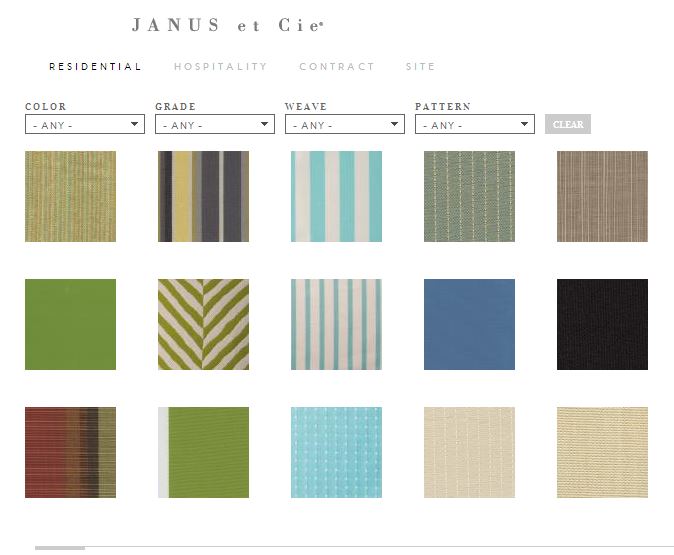 The breezy look of draped linen sheers is especially popular in 2014.
Flameless candles
"With record drought and heat causing widespread wildfires the past few years, flameless candles have become even more popular in 2014," adds Lisha.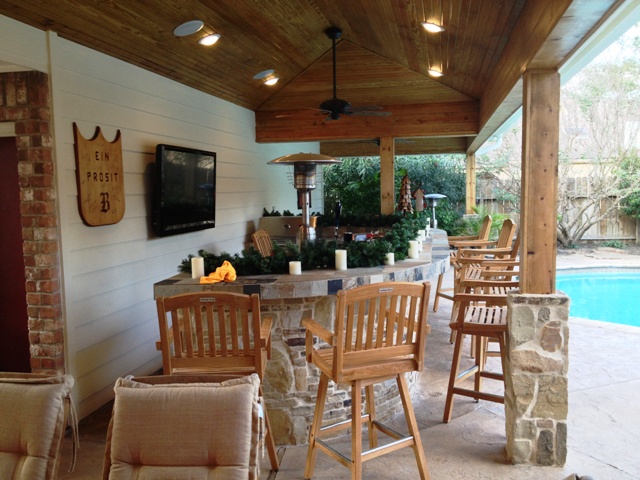 Interested in incorporating the latest outdoor furniture trends into your outdoor living space? Just contact us, and we'll get your project started!
Question: What outdoor furniture trends have you noticed in 2014? Write a comment and tell us about it!