Outdoor TV Gets Your Patio Ready For Football, Fall Entertaining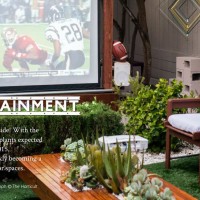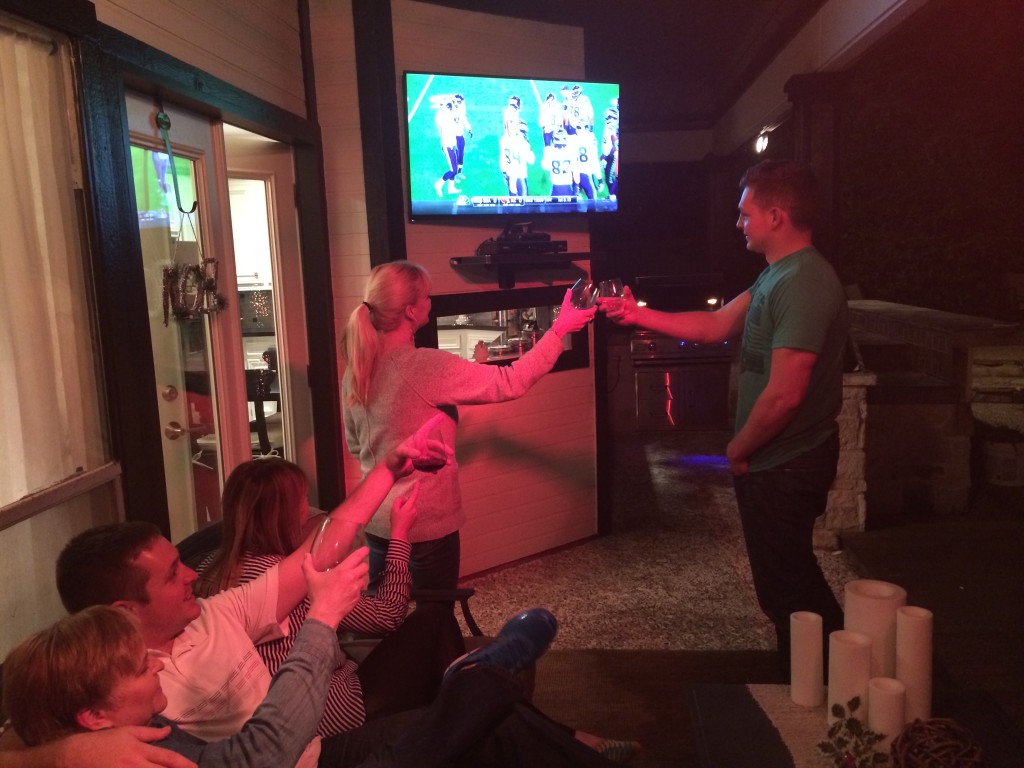 Fall is a great time for outdoor TV on your backyard patio, says Houston outdoor designer Wayne Franks. Especially with all the football game watching and comfortable weather just perfect for entertaining. 
"So now's a great time to get your patio, outdoor kitchen or outdoor media area in shape – especially when it comes to audio-visual systems," says Wayne Franks, owner of Outdoor Homescapes of Houston. "That's why we're offering a 2015 fall football and entertaining special – free TV installation with a qualifying outdoor living space project."
The offer is a $500 value. Interested? Just contact us!
This fall football season special comes from a special place in Franks' heart. After all, that's the football fan's own family in the picture above, enjoying a game on his backyard patio!
And his family isn't the only one by far, with a growing number of Franks' clients requesting outdoor football watching areas every year.
After all, outdoor cooking, dining and entertaining will remain strong in 2015, according to the National Hardware Association's Outdoor Living Trends Report for Spring and Summer 2015. Ditto, says the Garden Media Group's 2015 Garden Trends Report, citing a rise in outdoor "garden-tainment."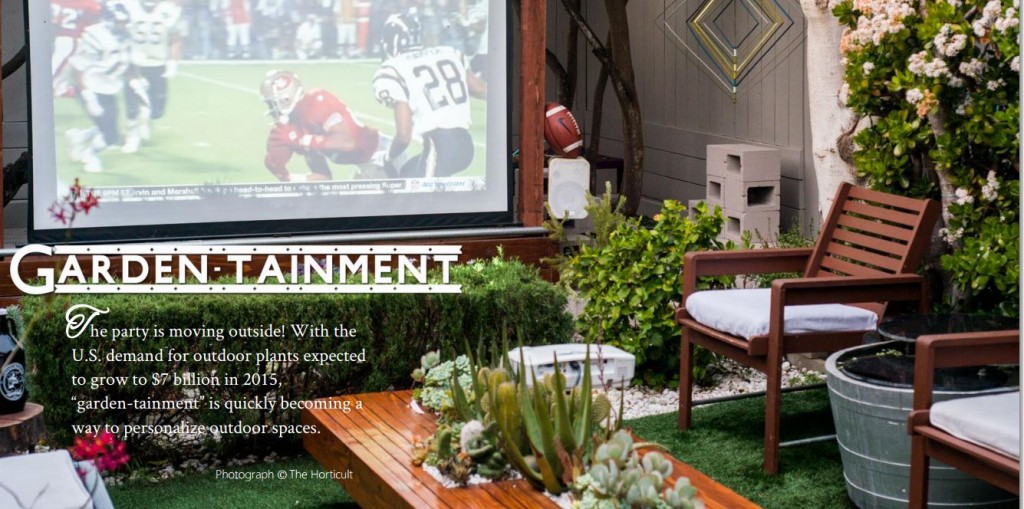 "While being in the stadium to watch the game is great, football is a sport that is made for television," writes Tampa Bay architect Bud Dietrich in his Houzz article on watching football on an outdoor TV.  "All the better if you're lucky enough to live in a mild climate where the television can be outside and you get to enjoy football season while lounging by the pool."
If you really want to enjoy the game outside or throw some killer outdoor football watching parties, Dietrich recommends going for the biggest outdoor TV screen you can get.
"A football game needs to be watched on a really big screen so you feel like you're in the huddle," he says. "A bar, bar stools and multiple screens all add up to a pretty nice venue for watching the games."
Franks agrees, and suggests getting the job done right by an outdoor living space designer who specializes in outdoor audio visual systems.
"They'll not only make your outdoor media area beautiful and functional, but will understand how outdoor acoustics are different – how there are no walls to contain and reflect sound," says Franks. You also need someone who knows how your particular property will affect the sound, especially with competition from background noises like wind, neighbors or barking dogs."
Similarly, since video will have to be seen over a longer distance outside, an outdoor audio-visual systems expert will know how big to scale the TV screen.
"You want someone who knows the latest about the quality of different products," says Franks, "but you also have to understand that better sound – especially over larger areas – may require more speakers, not just cranking up the volume on the two you have."