Hurricane Harvey Insurance Claims: 3 Ways To Navigate Them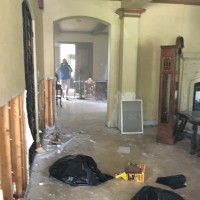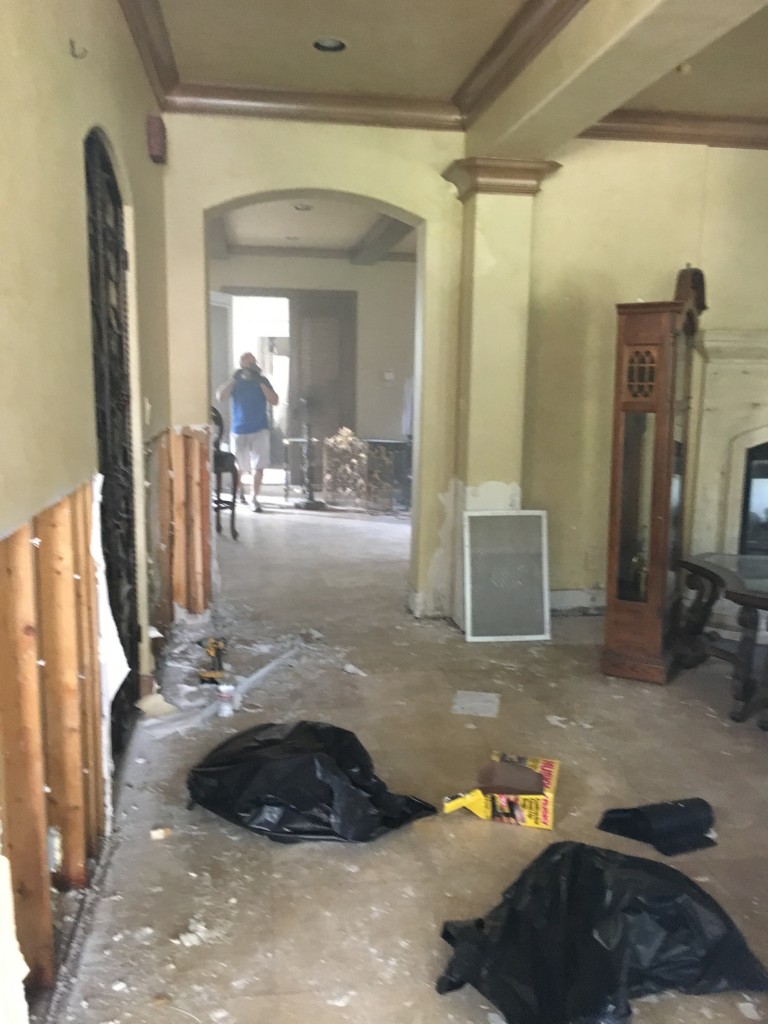 For Houston homeowners dealing with flood damage from Hurricane Harvey, a second ominous storm looms on the horizon – dealing with insurance.
"I've talked to 15 to 20 people just this week about this very issue," says Outdoor Homescapes of Houston owner Wayne Franks, who's been walking street after street piled high with debris.  "Everyone's got sheet rock removed from the lower 4 feet of their walls. Everyone's had their flooring removed. Their homes are destroyed, their lives and routines are turned upside down – and now, they also need to deal with insurance, too."
Concerns abound on the part of homeowners, from how long it'll take to actually get reimbursed by insurance to whether the insurance company will short them on what they're owed. Compounding the worries is a recently passed Texas insurance settlement law loosening penalties for insurance companies paying settlements late.
So Wayne – who's offering $300 off his flood damage insurance assessment when the rebuilding work is done with him – offers these tips to help you navigate your way through the claims process, Make sure you get fully reimbursed for your property! If you don't have flood insurance, there are tips for for you, too.

Do your homework
Gather as much information as you can about the damaged property. If you can't find receipts or documentation for building materials, finishes and furnishings, local design-build experts can be help you be as specific as possible in your claim, and help make an insurance adjuster's notes as specific as possible.
"I've seen adjusters write down "tile floor" when it's really premium-grade travertine," says Wayne, "or "baseboards" when it's stacked exotic hardwood. Or they'll write "granite countertop" when it's a 3 cm thick custom slab with bullnose edging – which costs more than standard edging."
These are the kinds of details that, if not properly documented, you'll end up paying the difference for. So it helps to have an expert on hand who can represent your side in an insurance claim, just as the adjuster represents the insurance company.
You also need to do your homework when hiring design-build professionals. "Yes, there's a shortage of labor right now, and you may be desperate to get something done," says Wayne. "But your problems will only get worse – and you'll be out more money – if you hire one of the unskilled, unscrupulous 'storm chasers' posing as contractors in pickup trucks."

Don't assume you're not covered by insurance
If you don't have flood insurance, you're not alone – only 12 percent of people do, according to federal statistics. You may, however, have provisions in your homeowners insurance policy that cover some of the damage. Yes, homeowner policies specifically exclude damage from flooding, but you can call your insurer and find out what water and wind damage you may have incurred that you could be covered for.
You may also have separate wind damage coverage via the Texas Windstorm Association. Those without flood insurance will likely receive some federal assistance depending on the details and nature of the relief package Congress passes. If you haven't already applied for federal assistance, the quickest way to do that is online at DisasterAssistance.gov or by phone at (800) 621-3362. But you should know that FEMA grants, which cover temporary housing and some rebuilding costs, are capped at $33,00 and most people receive significantly less.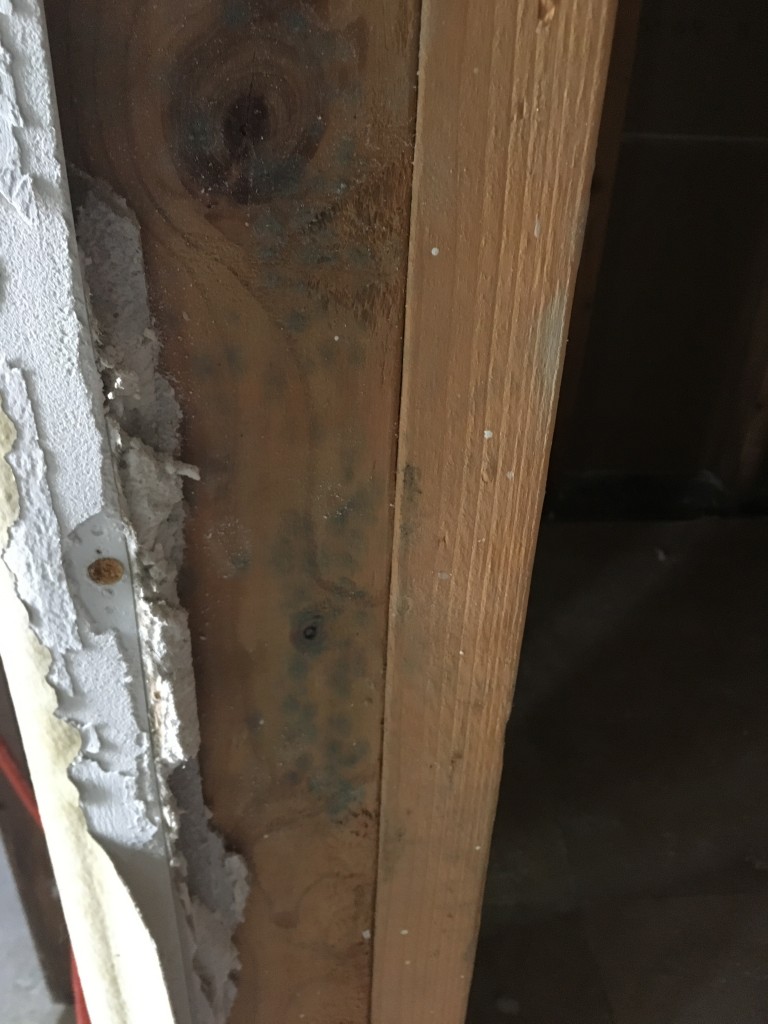 DIY at your own risk 
"Because many of the homeowners I've been talking to don't have flood insurance, they're trying to save money by fixing the damage and doing a lot of the remediation work themselves," says Wayne. "Or, they're accepting help from friends, neighbors or even some of these storm chasers. And in the process, some people are making dangerous mistakes."
One of those mistakes is assuming something is dry when it really isn't.
"You need to get a moisture meter, which can detect the presence of moisture under what looks like a dry surface," says Wayne, noting such meters are only $40 at Home Depot or Lowe's. "Anything above 16 percent – you've still got a problem."
The other problem? Using bleach to kill mold. "Bleach doesn't completely kill mold on every surface," explains Wayne. "It's fine on nonporous surfaces like glass, tiles, bathtubs and counter tops. However, it can't completely kill mold growing on porous materials like drywall and wood."
Instead, you need to use a microbiological agent specifically designed to kill mold, like Concrobium, which Outdoor Homescapes of Houston has been using in its water remediation projects. A gallon jug costs $32 at Home Depot.
"You survived Hurricane Harvey and the flooding – you'll survive the insurance process, too," says Wayne. "We're just glad to be able to help in whatever way we can."
What's your Hurricane Harvey flood damage story? Post a comment and include some pictures! Best story and pics get a free flood insurance assessment from us!