Outdoor Furniture Transforms Houston Outdoor Design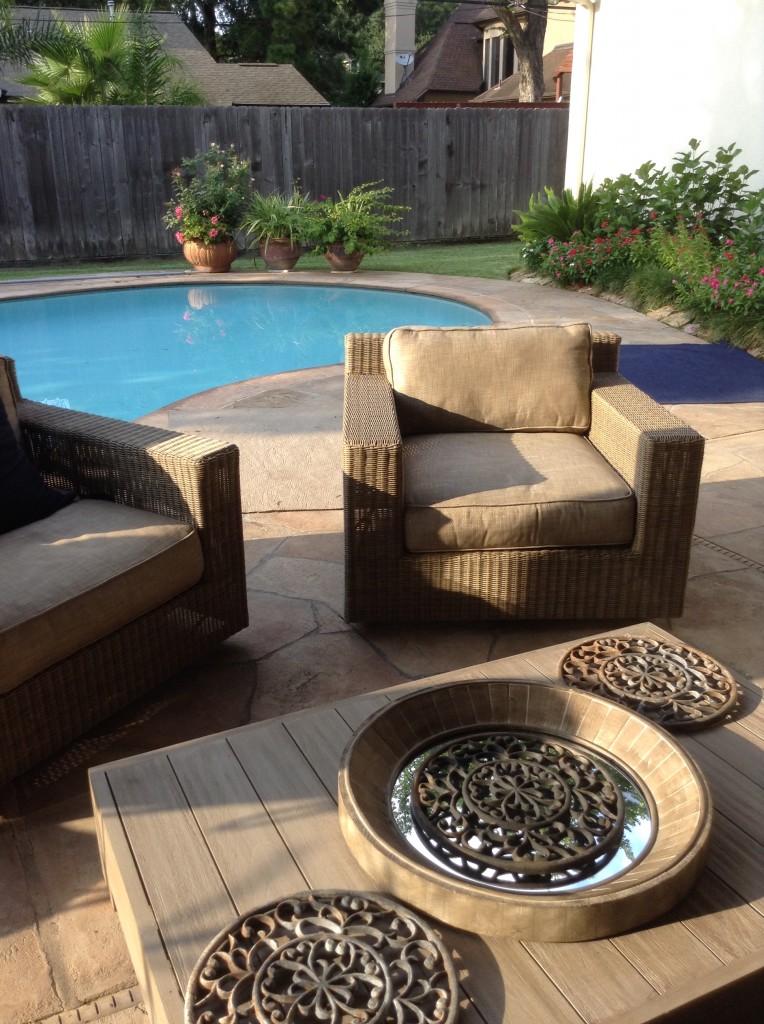 Outdoor furniture from Restoration Hardware really made this Houston outdoor living space design project shine.
"It really went well," says Wayne Franks, owner of Outdoor Homescapes of Houston. "It's not a huge space, but moving the existing two columns about four feet and bringing the roof out only three feet made all the difference in the world."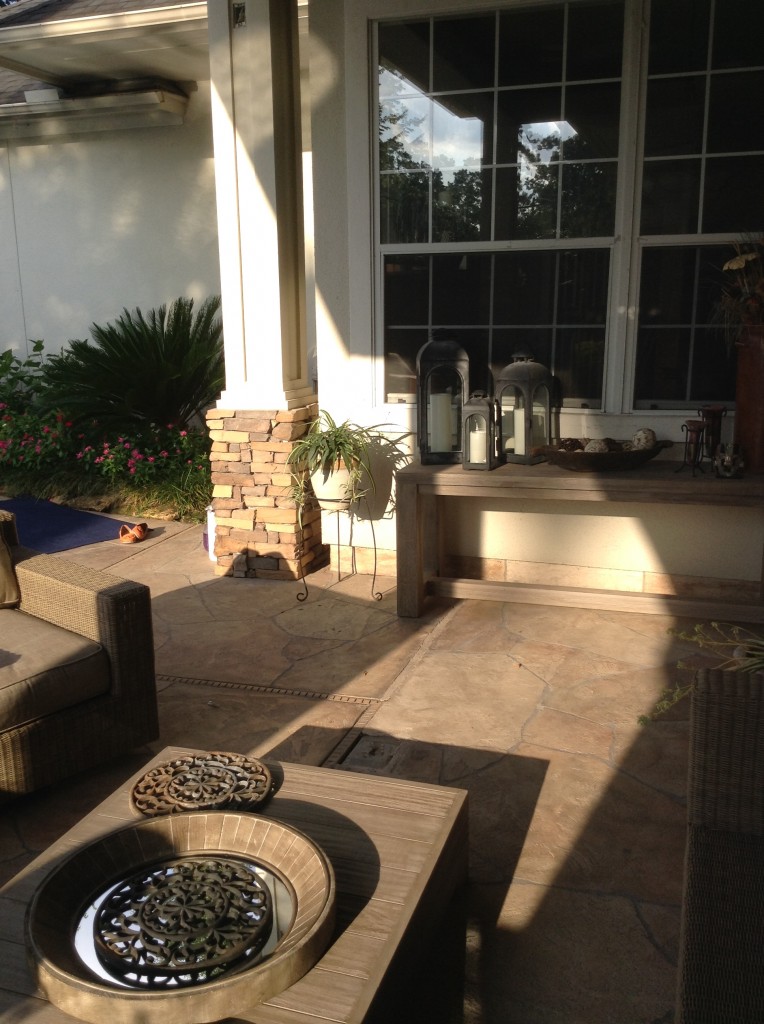 "This particular client wanted a larger space to entertain," says senior designer Lisha Maxey, who served as an outdoor furniture consultant while managing construction for the project.
The original space, Lisha explains, had two oddly placed columns blocking a clear view of the beautiful pool area from inside the home. "We removed those columns and gave her three more feet of roof, which extended her living area while also giving her the view she wanted."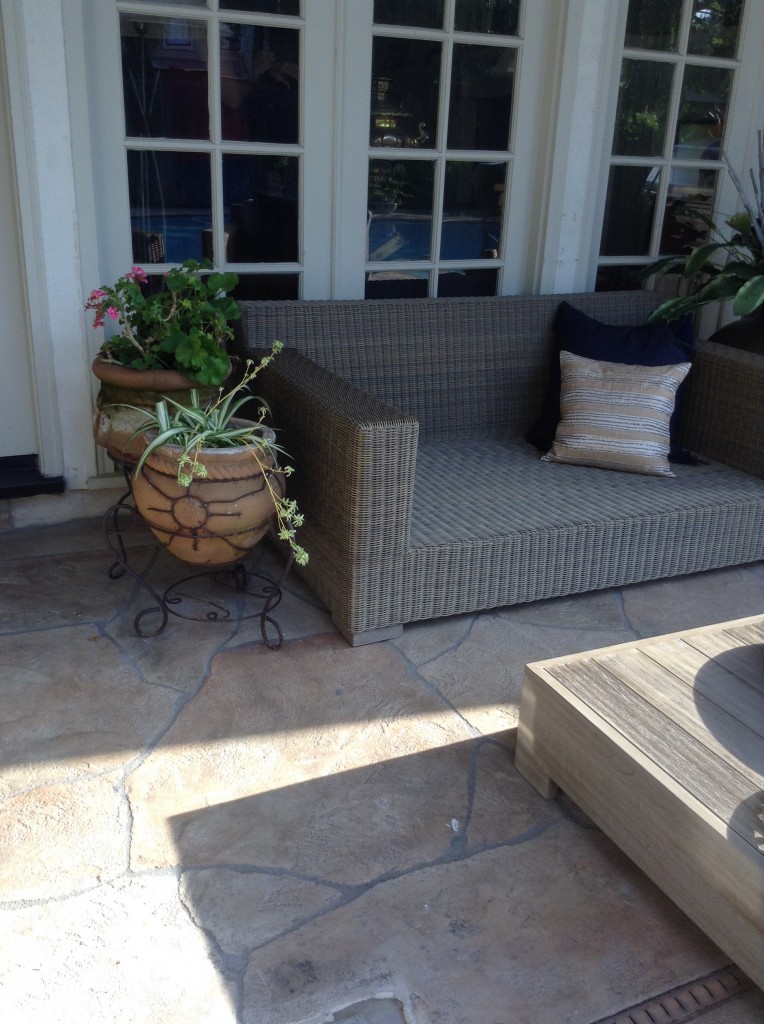 Since the client – a woman in her mid-50s with grown children who visit frequently – only wanted a small outdoor kitchen island with a 30-inch RCS grill Outdoor Homescapes closed up a French door that led from the master bedroom (which she never used) and created a new stucco wall for the kitchen.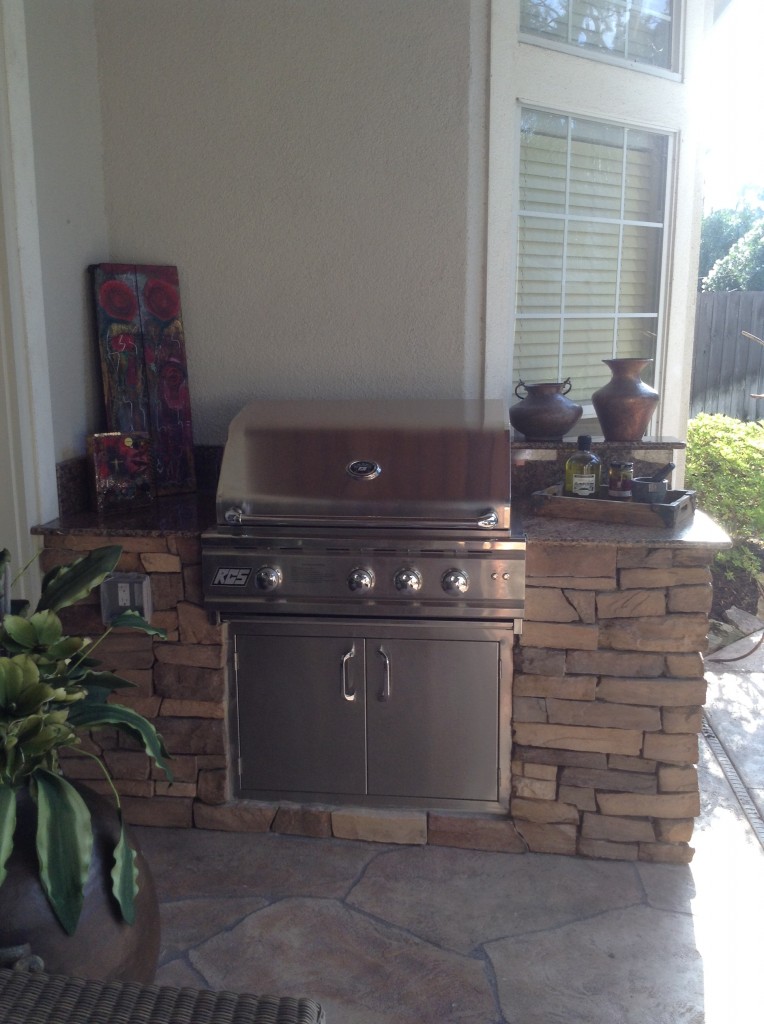 "I would definitely call the style of this space 'transitional," says Lisha. The client is a very eclectic world traveler and a collector of art, yet wanted her outdoor living space to feel like a warm, homey living room once we placed the furniture and décor. In the end, her finishes centered around rustic stone, detailed columns and furniture leaning towards the contemporary."
Much of the warmth in the space, she says, comes from the colors of the dry-stacked Sunset Canyon ledgestone. "It looks just like it sounds – like the sun setting in a deep canyon!"
"The columns are unique – decorative and fluted," adds Wayne.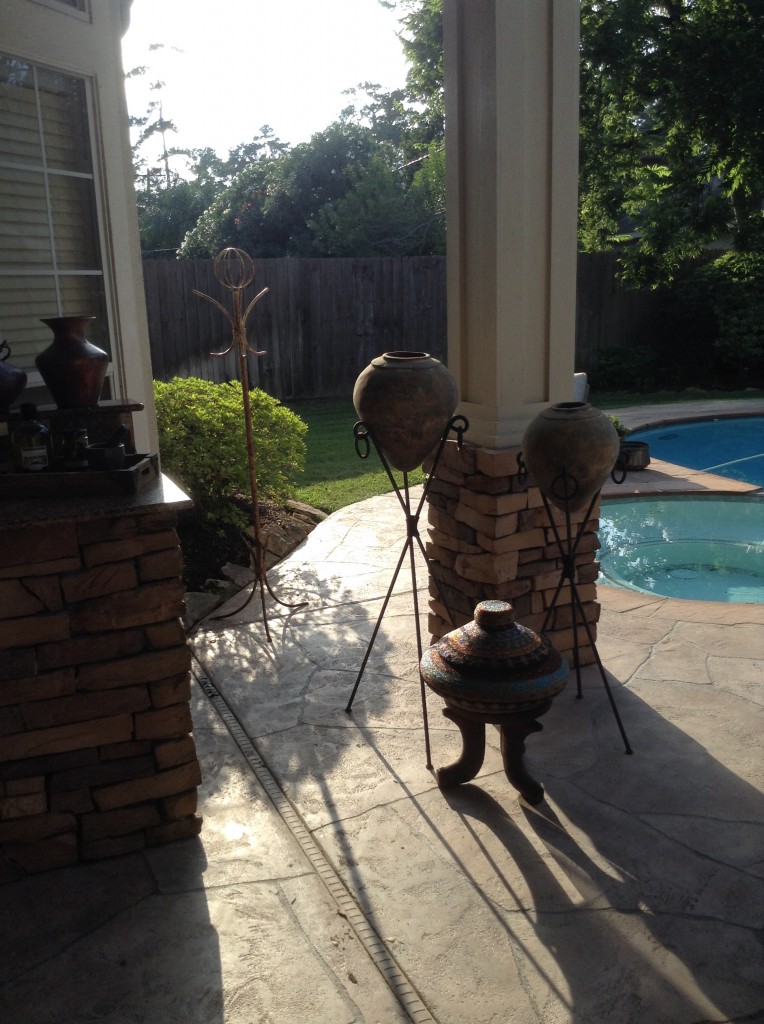 The client, who'd received five free hours of outdoor furniture consultation as part of an ongoing promotion, also wanted Lisha to help her select, buy and help place furnishings.
"I believe that now – more than ever – consumers are looking for turn-key operations in any type of service industry – a 'one-stop-shop,' so to speak," says Lisha. "It gives us a more personal touch with the client, as well as an edge in the industry in terms of selling our designs, as the client is reassured that we'll work with them in every aspect to give them the outdoor living space of their dreams."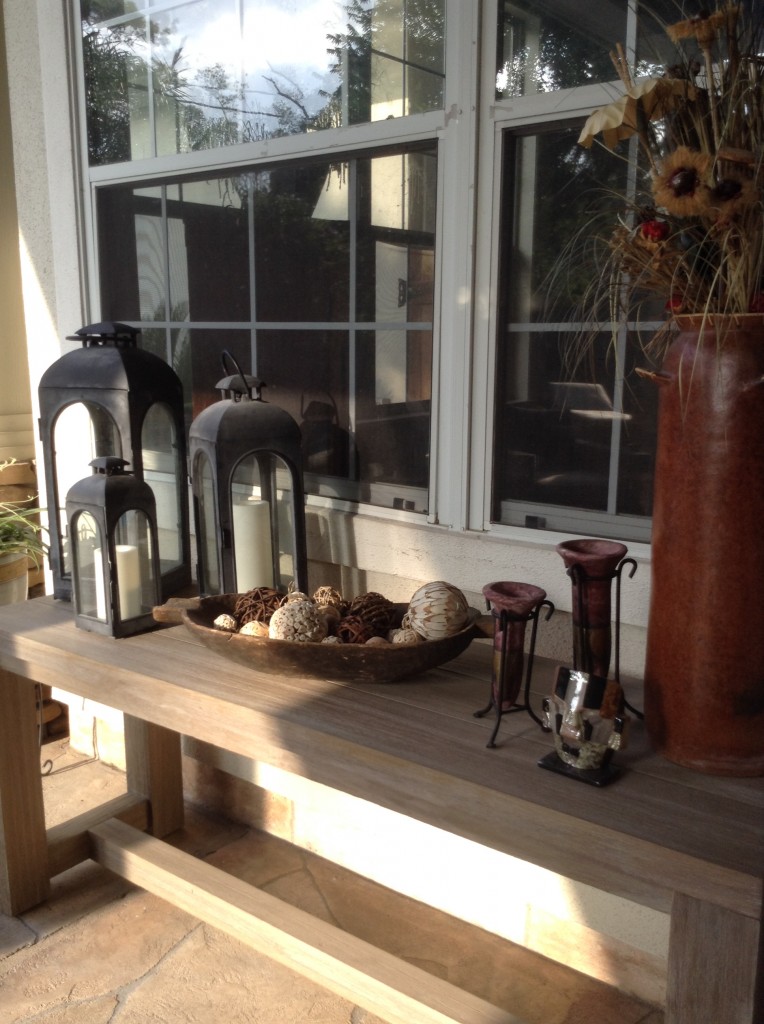 The client ended up choosing the Biscayne collection – including a chair that rocks and swivels – from Restoration Hardware. They also went with a lower, unique teak coffee table from the Belvedere collection.
"We mixed wicker with teak for an equally soft and hard look and added pops of color to bring out the beautiful art collection inside," says Lisha. "The neutral gray wicker, by the way, was the perfect match for the distressed teak coffee table and credenza. The grays of the Key West granite countertop also echoed this color palette."
For the fabric, Lisha helped keep it neutral with a Mocha linen and popped the color with royal blue throw pillows matching the area rug: "To make the space truly her own, we added some unique copper pots from her collection and a few items she's collected abroad."
Ready to let outdoor furniture transform your living space? Contact us, and we'll get your outdoor design project started!