Outdoor Living Space: Houston Patio Features Mixed Stone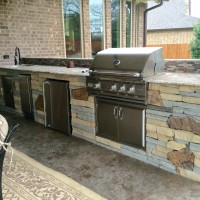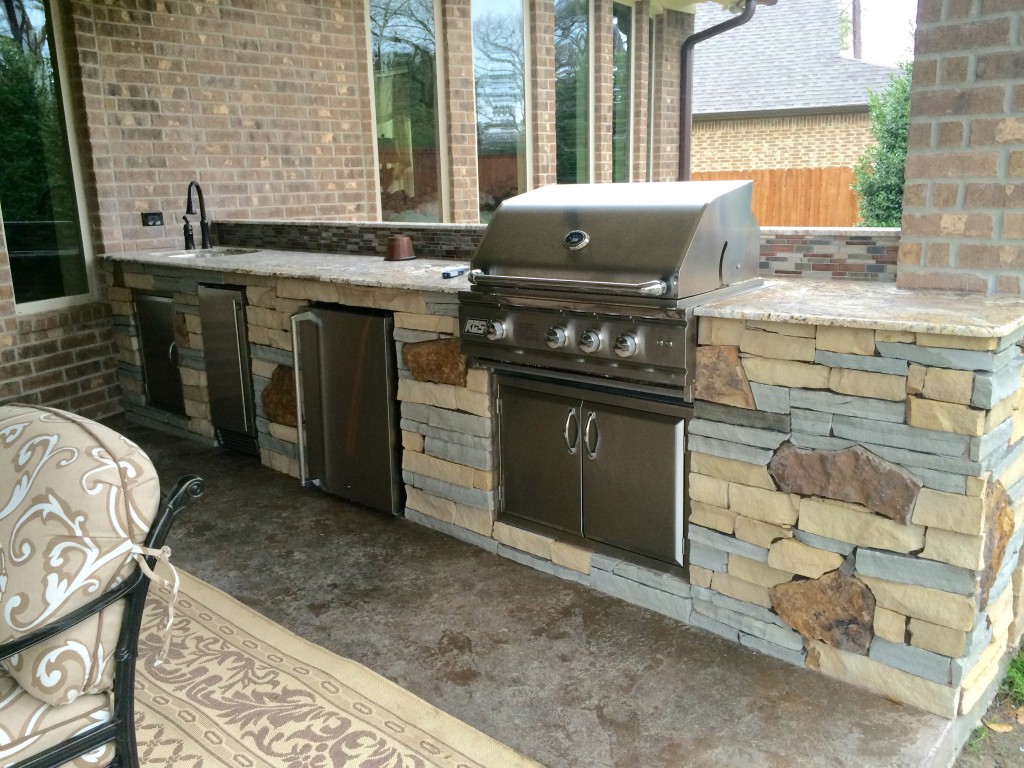 Outdoor living space – in Houston, it's all about beautiful, timeless, durable materials.
And natural stone is Number One on the list. And a mix of stone is becoming more of a trend in backyard kitchens. Houston homeowners want something personalized and unique!
That's why we're featuring one of our latest outdoor living spaces – with three different kinds of stone from three different quarries, in addition to a state-of-the-art-grill, outdoor kitchen fridge and undermount sink.
"In Houston, outdoor living space design clients increasingly want a custom look – something personalized that no one else has," says Outdoor Homescapes of Houston owner Wayne Franks. "This latest example of our outdoor living space projects has an outdoor kitchen island with not only a mix of different stone, but three different shapes of stone – ledgestone, flagstone and tasslestone."
Ledgestone is the grey stone in the image above. It's flatter and thinner. The tasslestone is the beige, more squarish stone. And the flagstone – more of a flat slab normally used as pavers – is the more brownish stone in the picture.
As you can see in the picture below, the varying stones add texture and interest to outdoor living space plans: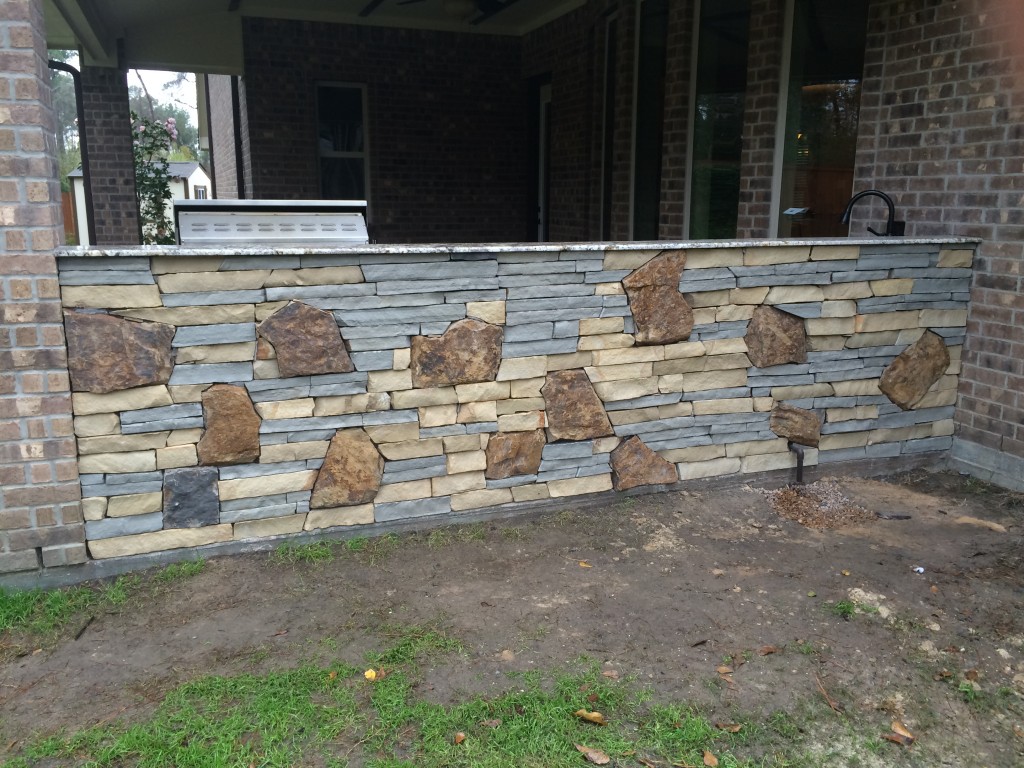 "People are moving away from the super flat lines and identical shapes of manmade, mass-produced materials," says Franks. "They're being increasingly drawn to the beautiful irregularities and color variations of nature."
Together, the different stones comprise a palette called "Iron Bridge."
The Level 3 Aphrodite granite countertop adds yet another beautiful natural stone to the mix.
Plus – he notes, natural stone doesn't need any maintenance. It's already been in the world for eons, and will continue to be.
"We're pretty excited about the rest of this outdoor living space as well," says Franks, noting the commercial-grade RCS stainless steel grill, sink and accompanying appliances.
"It's fully loaded. The grill is an RCS 30-inch Pro. The icemaker is UL-rated and the fridge has been updated with RCS' latest stainless steel handle and liner for better durability."
The flooring, he adds, is designer stamped concrete.
Want your own outdoor living space, Houston? Contact us and get a FREE side burner and outdoor refrigerator of your own!
You can also call us at (713) 569-1341.